Who said what at Lujiazui Forum
Share - WeChat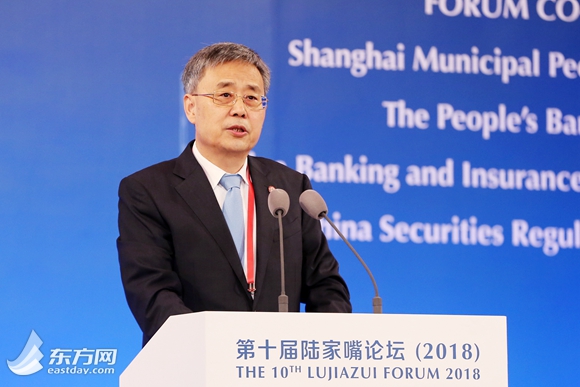 China should make great efforts to identify, warn of and handle financial risks as early as possible so that the risks can be "nipped in the bud", said Guo Shuqing, chairman of the China Banking and Insurance Regulatory Commission.
Financial administrators have prioritized State-owned enterprise and local government deleveraging, Guo said.
During the country's crackdown on illegal fundraising, regulators tried various measures to make investors aware of the fact that high risks are associated with high returns, and that they should be prepared to lose the entire amount of their principal for any investment with an estimated return of more than 10 percent, according to Guo.
"The prevention and mitigation of financial risks is not only a tough battle but also a protracted one," he said.