Trade aside, board still sees GDP growth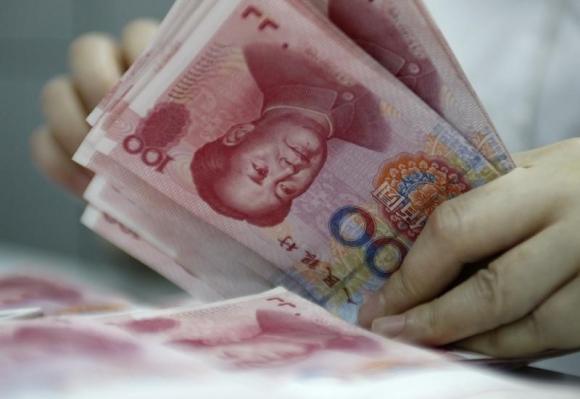 The global economy remains strong and should continue on that pace for the rest of the year, but trade tensions represent an increased risk to growth, according to The Conference Board.
In a midyear assessment as part of its Global Economic Outlook for 2018, the independent research association on Monday predicted economic growth of 4 percent for China in 2018, a slight drop from 4.2 percent in 2017.
For China, the Conference Board uses a methodology different from China's National Bureau of Statistics to determine mainland gross domestic product, or GDP. The Chinese government aims for annual GDP growth of about 6.5 percent, using its measures.
The board is looking for US growth of 3 percent, up from 2.4 percent in 2017, driven by tax cuts and a spending stimulus.
However, the economic horizon is not without clouds, and trade represents the biggest unknown, said Bart van Ark, the board's chief economist. "Trade tensions are unlikely to put the economy in reverse immediately," he added.
But a trade dispute involving China, the US or other nations has the potential to produce inefficiencies and disruption in the world supply chain that "may create significant risk to the downside, perhaps in 2019 or 2020", van Ark said.
Because China's economy is still significantly exposed to foreign consumption of its goods and services, a protracted trade dispute could be disruptive to the country's manufacturing sector, which is heavily reliant on this demand, said Erik Lundh, the board's senior economist for China.
"If there are meaningful tariffs implemented, it has the potential to damage an important part of China's economy and its labor market as well," he said.
China's housing market is a concern to the outside world, and Lundh said the government has taken several administrative steps to get housing-price growth under control.
"I don't expect a drop in prices, and the government doesn't want a drop because housing is an important asset class to Chinese consumers. I think there will be more of a trend towards stabilization or moderate growth in prices," he said.
Financial markets are indicating a return to what van Ark called "the old normal" of rising wages, inflation and interest rates.
The Conference Board's Global Consumer Confidence Index shows strong readings in China and the US, but weaker results in Russia and Latin America, van Ark said.
Contact the writer at paulwelitzkin@chinadailyusa.com