Foreign legion ups England's game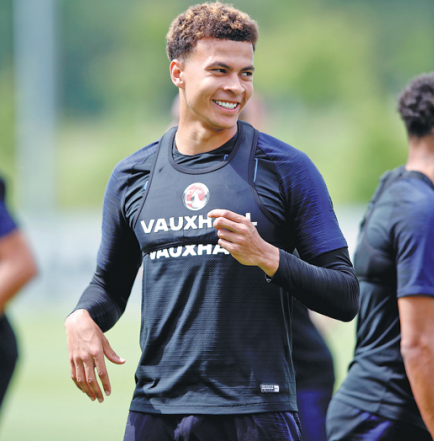 Southgate's squad reaping benefits of tutelage by Guardiola and others
SAINT PETERSBURG - The globalization of the Premier League is often blamed for hampering England's homegrown players, but foreign coaches likes Pep Guardiola and Jurgen Klopp have played a key role in boosting their adopted nation's World Cup chances.
Of England's 23-man squad in Russia, 15 finished in the top four under star managers Guardiola, Klopp, Jose Mourinho and Mauricio Pochettino.
Manchester City smashed a host of Premier League records during its romp to the title, with England internationals Raheem Sterling, Kyle Walker, John Stones and Fabian Delph visibly improving under Guardiola's leadership.
"Absolutely," Delph said when asked if the Catalan was the key to his selection for the Gareth Southgate's England squad. "For me he's a genius."
Naturally a central midfielder, Delph played most of the season at leftback as Guardiola adapted his qualities to a new role.
"He's opened my eyes to so much. I never imagined football like Pep did," said Delph.
"I'm a very traditional English guy. I believe in hard work and dedication and giving absolutely everything. You know I'm there to fight, to pick up second balls and be old English style.
"Now it's all about being calm and collected on the ball."
Three Lions boss Southgate believes Guardiola was even influencing the game before arriving in the EPL thanks to his great Barcelona team that won two Champions Leagues in four glorious years between 2008-12.
"The impact of seeing that Barcelona team five to seven years ago was enormous," said Southgate.
"He's been an innovator. When I watch kids' football now, when they can get on pitches that aren't flooded or frozen, I see them playing out from the back.
"I don't see coaches with heads in their hands yelling, 'Get it forward!'. I think that's an impact of his team, with the likes of Andres Iniesta and Xavi."