Xi'an building with mist, green plants goes viral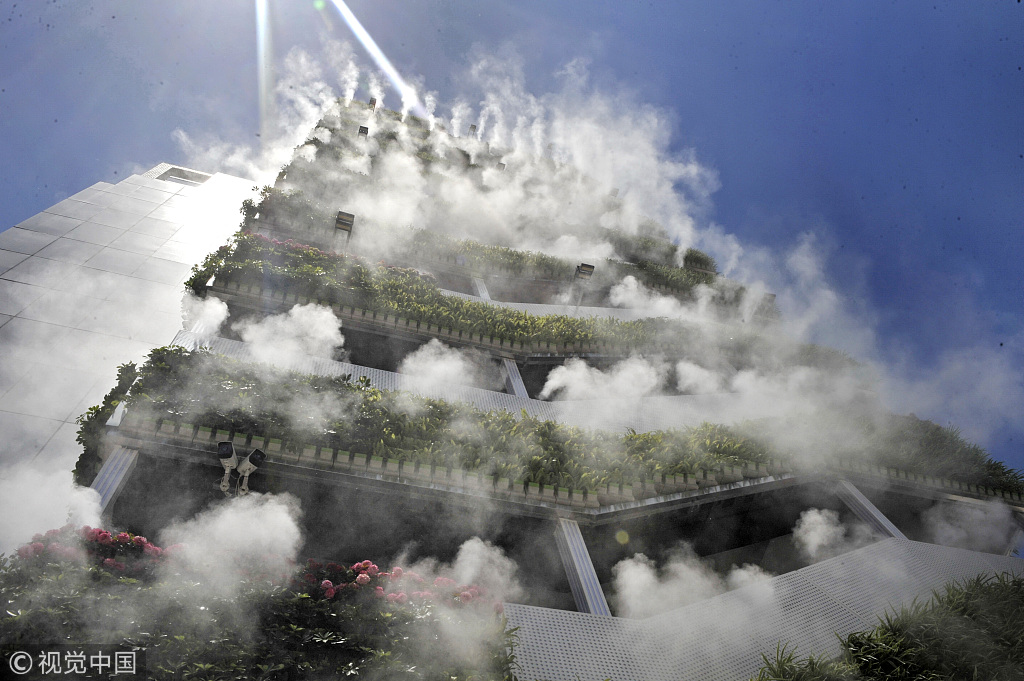 In fact, the building is the largest outdoor vertical afforesting wall with an intelligent fog and forest system in Northwest China, put into construction on May 15 and finished debugging on June 3. The building is 38 meters high, with 16,848 basins of green plants and 450 square meters of afforesting areas.
It is supposed to redefine city afforestation and create anti-smog benefits, as well as cooling down the temperature by 5 to 10 C in summer. There are two similar buildings under construction in Xi'an.