Shenzhen sets new milestone in GDP density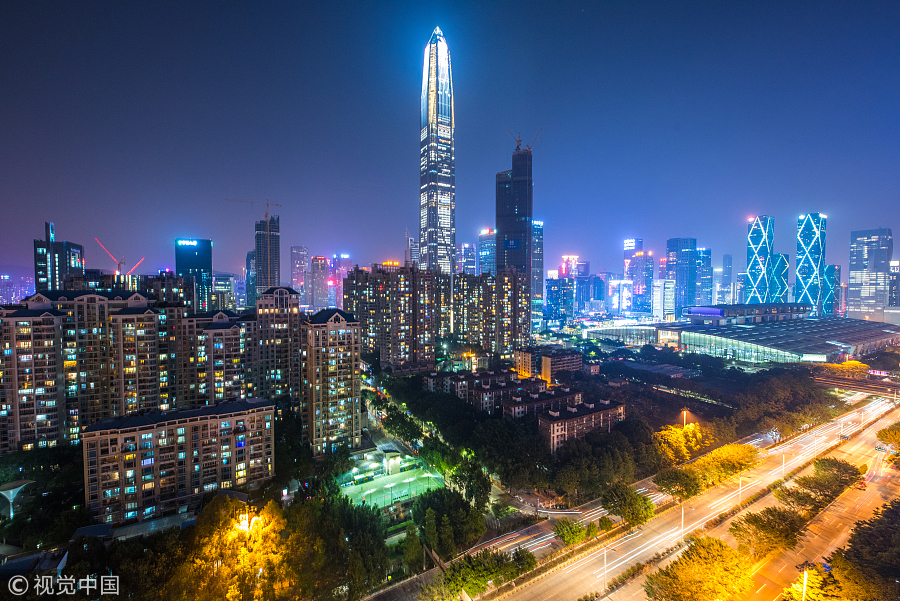 Shenzhen became the first Chinese city with GDP density or GDP per square kilometer surpassing 1 billion yuan ($156 million), yicai.com app reported on Monday.
The GDP density of Shenzhen city, not including Shenzhen-Shanwei Special Cooperation Zone, reached 1.12 billion yuan, more than all other cities in Chinese mainland.
Shanghai with 475 million yuan GDP per square kilometer in 2017 took the second spot on the top 10 GDP density list, followed by Dongguan, Guangzhou and Xiamen.
About 20 cities' GDP density surpassed 100 million per square kilometer at the end of 2017 in Chinese mainland, two more than previous year, statistics by yicai.com indicate.
Eighteen out of the 20 cities are from coastal areas, with eight from the Yangtze River delta and six from the Pearl River delta.
Xiamen of East China's Fujian province is the only city on top 10 list that's not from the Yangtze River delta or the Pearl River delta.
The GDP density of Beijing was only 171 million yuan due to its large percentage of mountain area, which accounts for 62 percent of its 16,410 square kilometers total area.
If only the main area of Beijing was calculated, the ranking of Beijing will move up from current 11 and the situation is the same with Hangzhou, who also has a large amount of mountain and hilly areas.
GDP density, or GDP per square kilometer, is a measure of economic activity by area and it reflects a place's economic density and vitality.