Foreign firms need to be patient, careful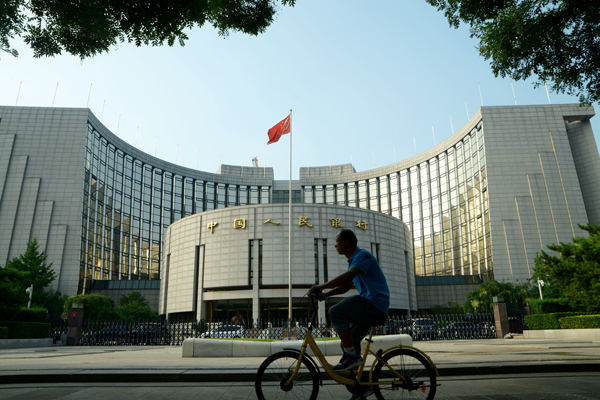 China's further opening-up of its financial sector is viewed positively but there are also some reservations as to how quickly foreign institutions will be able to penetrate the market, said PwC's global banking & capital markets sector leader.
"Many financial institutions are obviously interested in the Chinese market. More than 1.3 billion people, a rapidly growing economy, rising number of middle-income earners, and a focus on increasing consumption-all these things are of great interest to foreign institutions," said David Hoffman, who also serves as PwC's global relationship partner for Citigroup, during an interview in Beijing on Monday.
Although there will be interest, investments and targeted growth, Hoffman noted that the foreign financial institutions tapping the Chinese market need to have expectations that are realistic about how long it is going to take because culturally, people are often more inclined to stick with domestic financial institutions.
"I believe the institutions have to be patient, and careful about not investing too heavily, knowing that the financial returns could be quite some way off, given that it will be hard to penetrate the market," he said.
To accelerate the implementation of policies to further open up China's banking sector, the nation's banking and insurance regulator is soliciting public opinion on a decision to abolish and revise certain regulations on Chinese financial institutions, such as removing the cap on foreign ownership in Chinese banks and asset management companies.
"The ability to influence things at 20 percent or less is quite limited. If foreign institutions have larger stakes, they will have hopefully more influence, and they will certainly have more interest (to invest). But I think it will be a measured pace in terms of how that happens. You need to take a long-term outlook here," Hoffman said.
He expected to see more opportunities in asset management and securities businesses, which are less mature compared with bank lending in China.
"Foreign financial institutions, especially those in the US and the UK, will be quite interested in facilitating direct investment (in China). What we see at some of our large banking and capital markets clients is that this is the part where they have the most experience at providing and enabling so that becomes a more attractive part of the market than large corporate lending, which will be competitive with long-standing relationships, particularly among the State-owned banks and the SOEs," he said.
China has announced a set of new policies, including one allowing foreign bank branches, wholly owned foreign banks and Sino-foreign joint-venture banks to serve as agents for issuing, redeeming and underwriting government bonds without obtaining an administrative license from the banking regulator.
United Overseas Bank (China) Ltd, a wholly owned subsidiary of the Singapore-based United Overseas Bank Ltd, said in a written reply to China Daily it will analyze the feasibility of the policy and actively prepare for its application for government bond underwriting qualification on a prudent basis.
The bank said it will pay close attention to the subsequent implementation measures of China's further opening-up, focusing on the polices to expand the business scope of foreign banks.