Pernod Ricard eyes expansion in burgeoning youth market
Share - WeChat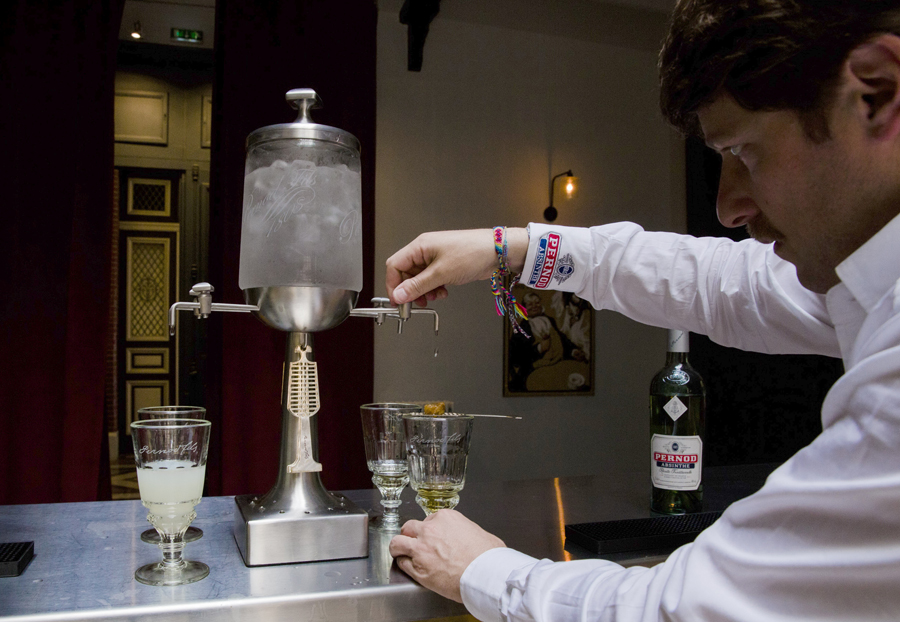 French spirits maker Pernod Ricard SA-the owner of Martell cognac, Chivas Regal whisky and Absolut vodka-is banking on China's growing middle-income earners and the younger generation to double the size of the market for international spirits in the country by 2025.
International spirits now account for only 1 percent of market share in China and the company aims to expand that share to 2 percent in the coming seven years.
Describing China as Pernod Ricard's "second battleground" behind the United States and an "extremely significant strategic market", Jean-Etienne Gourgues, managing director of Pernod Ricard China, told China Daily that the goal of the company is to "maintain and reinforce our leadership in China while growing the market".
One of the significant changes in China in recent years lies in the landscape of consumers, Gourgues said.
While the country's middle class is growing rapidly, a younger generation with a different lifestyle from the older generation is on the rise.
"The younger generation is becoming the major driver of business growth, and adopting new media and consumption behavior with new demands," he said.
To cater to these changes, Pernod Ricard is making efforts in digitalization, hoping to take advantage of China's fast-expanding online market to access the country's young people.
For example, Martell has partnered with Tencent Video, the video-streaming site of Chinese internet giant Tencent, to codevelope an online entertainment program.
Absolut vodka, meanwhile, has sponsored Chinese hip-hop show Rap China, which is broadcast on the popular video-streaming site iQiyi.
Gourgues said he expects the Chinese market to achieve double-digit growth this fiscal year after the firm's business grew strongly in the first three quarters.
Pernod Ricard reported 19 percent year-on-year growth in net sales in the Chinese market for the nine months through March, a significant increase from 2 percent a year earlier.
"For the last quarter, which is between April and June, in order to ensure long-lasting growth, this number would be a bit lower. But for sure, it would be double-digit growth for China this year," he predicted.
The spirits market in China has weakened sharply over the past few years due to the government's crackdown on extravagant spending among officials.
But the market showed signs of a strong rebound in 2017. According to statistics from Chinese customs, sales of imported spirits amounted to 6.75 billion yuan ($1 billion) last year, growing 8.03 percent year-on-year.
Zhu Danpeng, an analyst in the catering industry, said the rebound in spirits sales in China is mainly attributed to the younger generation becoming the major consumer group.
"Consumption scenarios for spirits have turned from business meetings to social gatherings and this change has brought new demand," Zhu said.