Battery giant electrifies market on trading debut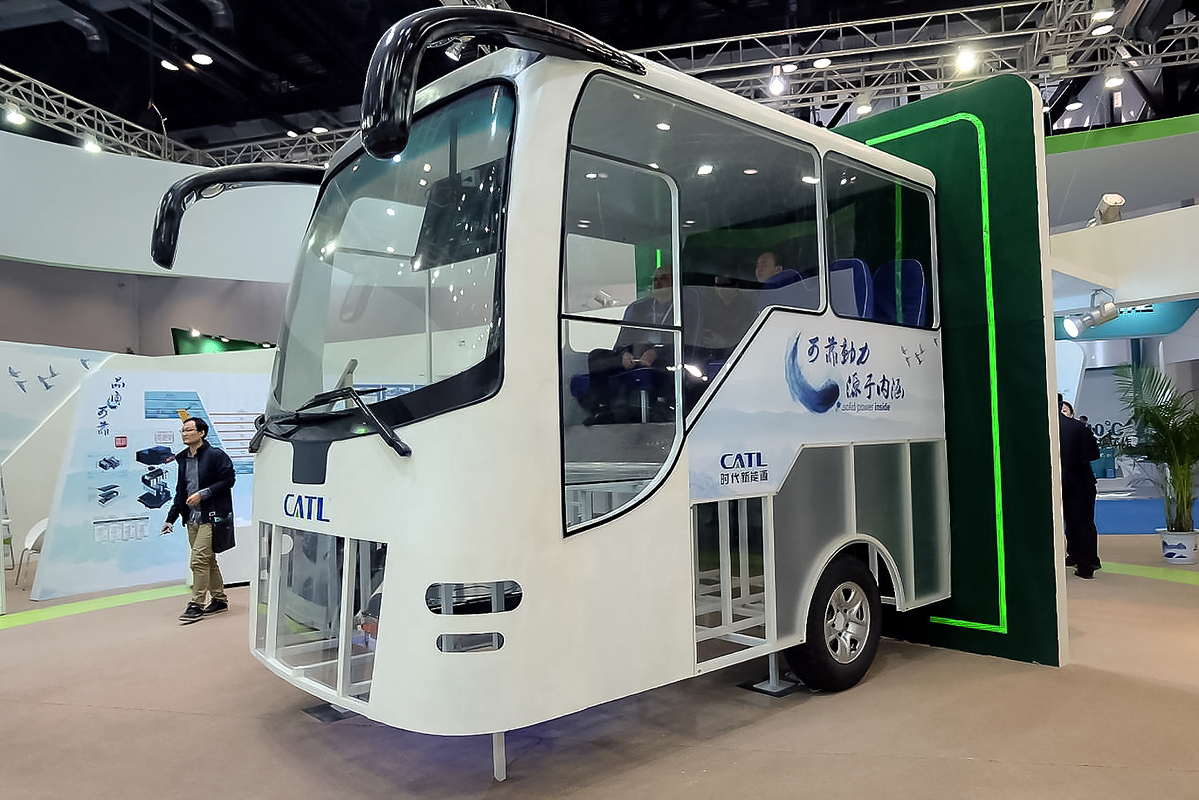 Shares of the world's biggest electric vehicle battery producer surged 44 percent on their debut on Monday, the maximum growth rate set for newly listed stocks on the first trading day.
Contemporary Amperex Technology Ltd expects to cement its place as the global battery leader, eclipsing traditional battery manufacturers such as Japan-based Panasonic Corp and South Korea-based LG Chem Ltd, analysts said.
The unicorn company-a startup with a valuation in excess of $1 billion-raised 5.46 billion yuan ($852 million) in its initial public offering, the largest ever on the Shenzhen Stock Exchange's Growth Enterprise Market.
It sold 217 million new shares, or 10 percent of its enlarged capital, at an initial price of 25.14 yuan each.
The proceeds would be used to finance a new 24 gigawatt-hour factory at CATL's home base of Ningde, East China's Fujian province, and to develop next-generation battery technologies, according to the company's statement.
CATL Chairman Zeng Yuqun said the company will give priority to innovation in the future, and conduct research to develop long-lasting battery products with high energy density, reliability and safety, as well as quality battery solutions. A high energy density system can store a vast amount of energy in a small space.
The company will continue to balance the development of research, marketing and management systems, with a goal to consolidate its position as the industry leader, Zeng said.
The battery giant was founded in 2001 and has set up branches in France, the United States, Canada and Japan. According to the company, its sales of power battery systems climbed to 11.84 gigawatt-hours in 2017, from 6.8gWh in the previous year. Its sales ranked No 1 among the world's top battery producers.
"CATL, thanks to its world-leading technologies, is expected to rival traditional battery manufacturers like Panasonic Corp and LG Chem Ltd, and take the lead in the global market," said Mo Ke, chief researcher at ReaLi Research, an institute focusing on lithium battery industry.
Zhu Dong, an analyst at Ping An Securities, agreed. "CATL is the only Chinese battery manufacturer that has the capability to compete with foreign competitors, as it stays at the forefront in terms of market share, technology strength and client structure," Zhu said in a recent research note.
CATL supplies products to a number of homegrown companies and global major automakers. Research by Central China Securities shows CATL maintains long-term strategic cooperation with Chinese automobile manufactures like Yutong Bus Co, SAIC Motor Corp and BAIC Group, and its foreign clients include Germany-based carmakers Volkswagen AG and Daimler AG.