Xiaomi to step up global expansion pace after IPO
Share - WeChat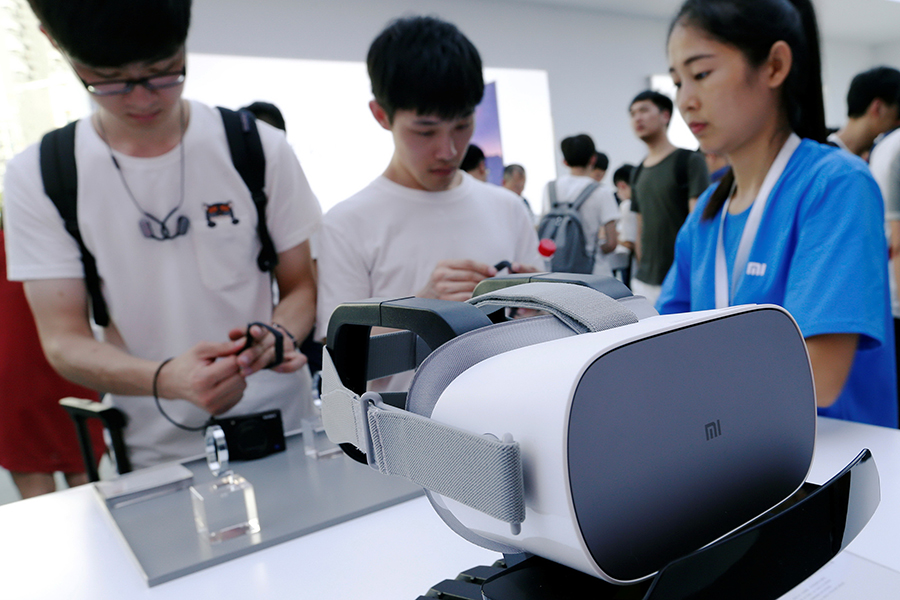 Despite posting a more than $1 billion loss in the first quarter of 2018, Xiaomi Corp said it plans to accelerate global expansion by using 40 percent of the capital that it will raise from the sale of China Depositary Receipts to boost its overseas presence.

The plan, revealed in Xiaomi's first prospectus for the sale of CDRs in Shanghai on Monday, came as the eight-year-old company is putting finishing touches to its mega-sized Hong Kong initial public offering, which will be the world's largest since 2014.

Xiaomi revealed it posted a 7 billion yuan ($1.1 billion) net loss on revenue of 34.4 billion yuan in the first three months of this year. Excluding one-time items, the company said it made a profit of 1.04 billion yuan.

Founded by billionaire Lei Jun, Xiaomi is the first Chinese company to apply for CDRs, a form of equity that allows Chinese investors to gain exposure to shares listed in overseas bourses. CDRs are part of the central government's broader push to lure back competitive Chinese internet and tech players that are listed in overseas markets.

The Beijing-based company said it plans to "consolidate positions in Southeast Asian and European markets in 2018," without specifying a fundraising target in its Chinese prospectus.

Xiaomi opened its first store in Paris last month, after it marched into Spain. The intensified push came as Xiaomi is gaining strong momentum in overseas markets. In the first quarter of this year, it saw an 88 percent year-on-year growth in global shipments to 28 million units, with the uptrend rising to more than 999 percent in Europe, according to data from market research firms IDC and Canalys.

After struggling in 2016, Xiaomi is coming back to strong growth in large part due to its efforts to revamp sales models and expanding business in India.

Shen Meng, director of boutique investment bank Chanson & Co, said compared with companies such as Baidu Inc, which has gone public in the United States stock market, it is less time-consuming for Xiaomi to go through all the procedures needed for CDR applications.

"But attention must be paid to the high price-earnings ratio of Xiaomi, given the market rumor of its plan to seek a $100 billion valuation in IPO," Shen said.

Xiaomi filed an application for its Hong Kong IPO in May, in what could become the world's biggest flotation since 2014 when Alibaba Group Holding Ltd listed in the US. It is said to be seeking about $10 billion in the IPO.