China's reform, opening-up policy benefits whole world - Lebanese expert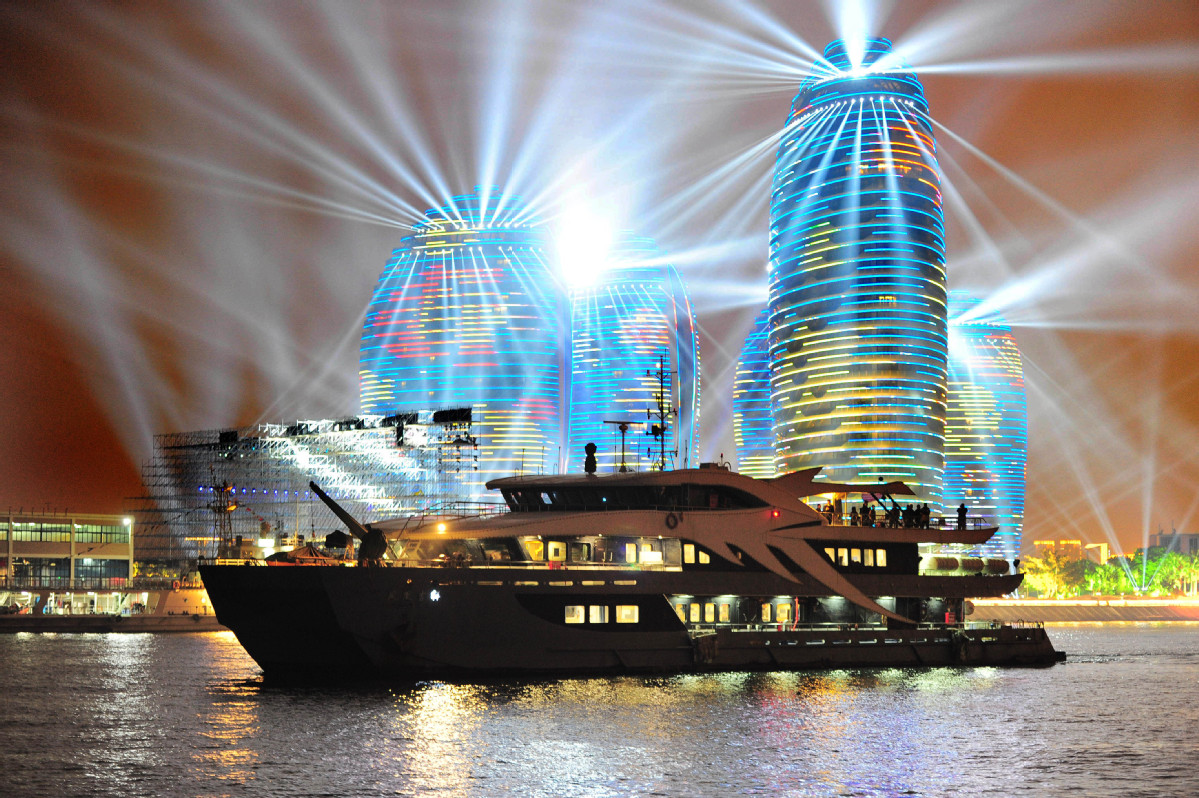 BEIRUT - China's reform and opening-up policy is the most visionary Chinese strategy that has benefited the whole world, said former Lebanese Minister of State Adnan Kassar in a recent interview with Xinhua.
Kassar, chairman of Fransabank Group and also honorary president of the Lebanese Economic Organization, has been doing business with Chinese companies since the 1950s, long before the establishment of China-Lebanon diplomatic ties.
He has visited China for over 50 times, witnessing tremendous changes and achievements after the founding of the People's Republic of China in 1949, especially since the implementation of the reform and opening-up policy in 1978.
"As an old friend of the wonderful Chinese people, I have the pleasure to witness the development of China in the past 60 years... Many changes have happened... among which the most drastic and positive ones have happened after 1978," Kassar said.
Kassar, 85, recalled that when he and his brother visited China in the 1950s and 1960s, they were so eye-catching as foreigners while walking in the streets that they were often surrounded by curious passengers.
Back then in China, a closed society, foreigners were rarely seen even in big cities like Beijing and Guangzhou.
"Today, China, the second largest economy in the world, is the leading market in international trade," Kassar said. "No international corporation can possibly cross China out in its global strategy."
He also mentioned the increase in people-to-people exchanges since China implemented the policy of reform and opening-up.
Today, over 12,000 Lebanese travel to China annually for business or tourism, which is more than the total number of foreigners visiting China in a whole year in the 1960s.
Kassar said the images of China and its products have changed greatly in Lebanon and across the world since 1978.
He recalled his struggle to sell Chinese goods to Lebanese merchants in the past, because many of them doubted China's capability to produce quality goods.
"But now China has become the largest trade partner of Lebanon and many other Arab countries. One can never avoid 'Made in China' products in daily shopping," Kassar said.
Figures released by Lebanese customs showed that during the 2013-2017 period, China remained as Lebanon's largest trade partner and the largest source of imports.
Kassar noted that China is also turning from a global manufacturing power into a technological giant.
"One positive sign appearing in recent years is we see more and more 'Designed in China' products in the markets, in addition to 'Made in China' goods. This means China is successfully transforming itself from a manufacturing power into a technological innovator," Kassar said.
He also appreciated the Belt and Road Initiative proposed by China in 2013, saying it will benefit all participants by offering opportunities to expand business and cooperation.
The initiative, which aims to build a trade and infrastructure network connecting Asia with Europe and Africa along the ancient Silk Road trade routes, is important to the whole world, Kassar said.
Kassar's Fransabank, which has subsidiaries in nine countries, most of which are included in the initiative, is closely working with China to support Chinese companies to understand the markets and projects, and to find reliable partners by offering assistance and advisory services.
China's opening-up strategy has been benefiting not only China itself, but the world as a whole, he said.
Kassar was awarded the "Outstanding Contribution to Sino-Arabic Friendship Award" by China in January 2016.