Tencent hitches image wagon to science literacy star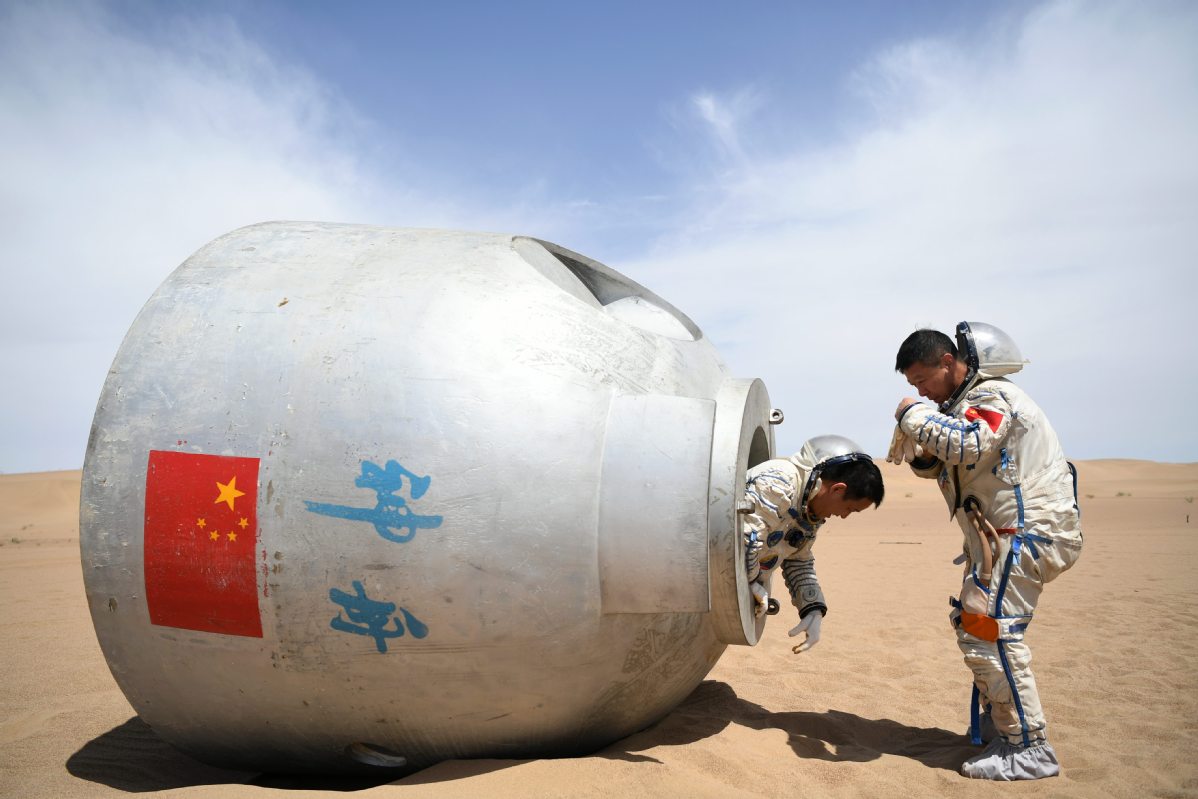 Chinese tech titan Tencent Holdings Ltd, the operator of popular online social media and instant messaging apps, will introduce a series of scientific exploration events to encourage young people to explore space.
At the end of May, a group of astronomy enthusiasts witnessed the launch of a rocket in Xichang, Sichuan province, sponsored by a science exploration project of QQ, Tencent's messaging app.
The group will also get to visit the NASA Space Center in Houston, the United States. Tencent plans to invite a former astronaut to share his experiences with the participants and guide them in training. The group will also visit the Gagarin Pilot Training Center in Russia.
The participants, with the youngest born in 1998, will experience zero gravity and simulated driving in space. They will operate underwater robots, make heat insulation covers and design low-temperature capsules, in addition to visiting neutral buoyancy laboratories.
"This program will sow the seeds of a space dream in the young Chinese minds and will contribute to the development of the aerospace industry in the country," said Li Dan, general manager of marketing department of the social network group at Tencent.
"As the biggest internet-based technology and culture firm in China, we hope to help the public to establish their right cognitions of the space, better foster the scientific literacy of young people and inspire their enthusiasm for science and technology."
He further said that in the future, Tencent may carry out similar programs with focus on subjects like physics, chemistry and mathematics.
Liu Boyang, who is part of the group that will visit Houston, is doing his PhD in astrophysics, and has launched online courses to teach astronomy to high school students.
"The theme of the trip is in line with one of the hottest trends in the country, as China has experienced a robust growth in the civil aerospace industry in recent years. It's very necessary to provide such opportunities to enable the young to know more about the life and times of astronauts and about space in a more vivid way. That would encourage more people to get involved in the aerospace industry in the future," Liu said.
Neil Wang, president of consulting firm Frost & Sullivan in China, said Tencent's approach on the face of it seems to be at odds with the company's business interests. But, in fact, the space initiative is consistent with the company's long-term development strategy and will help promote its business by establishing a good social image, Wang said.
"Such activities will have a wide positive impact. It also reflects the social responsibility of a technology giant. Tencent transmits the values of the exploration of future issues concerning the destiny of mankind, especially young people all over the world. The event also recognizes the value and image of a young brand. Amid this kind of value-driven notions, Tencent's business has been steadily growing," he said.