British Airways looks to add more connections for Chinese travelers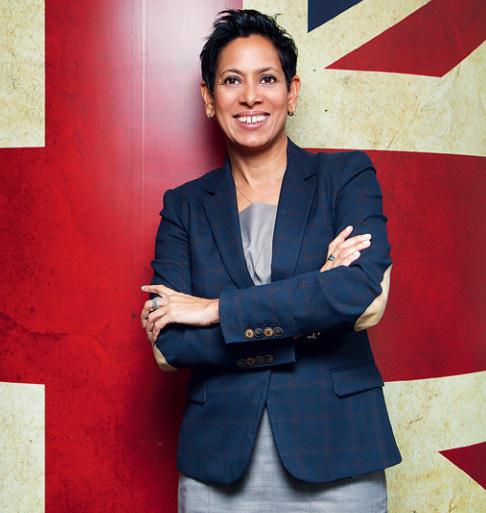 Editor's Note: This year marks the 40th anniversary of China's reform and opening-up. China Daily interviewed top executives of well-known multinational companies for their views on the country's socioeconomic development.
Please use three words to describe China's changes in the past 40 years.
High-flying, spectacular and inspiring.
What are the biggest achievements in China since the introduction of the reform and opening-up policy 40 years ago?
Since the implementation of the reform and opening-up policy, China has made tremendous achievements in a number of areas. As an airline operator that has been flying to the Chinese mainland for nearly 40 years, we have seen increasing numbers of Chinese people traveling overseas and experiencing different cultures. Tourist departures have grown from 83 million to more than 130 million over the past five years, while outbound visits by Chinese residents also hit a record high of more than 130 million in 2017, up 7 percent compared to 2016, making China the world's biggest travel guest source country. Nowadays, Chinese citizens holding national passports traveling overseas are able to enjoy visa exemption or visa upon arrival in 68 countries and regions.
Meanwhile, 2017 marked the 45th anniversary of the establishment of ambassador-level diplomatic ties between China and the United Kingdom. The UK has welcomed growing numbers of visitors from China in the past few decades. VisitBritain recorded a 33 percent increase in visits from China during the first nine months of 2017, and the national tourism agency estimates the full year figure of about 330,000 visits. Forecasts for 2018 are about 349,000 visits from China to the UK. The number of visits from China to the UK doubled in the decade to 2016.
How has your company benefited from the reform and opening-up policy?
We can trace British Airways' roots in the Chinese mainland back to the early 1980s, with our commitment to Chinese customers and our continuous effort in providing quality service under the support of the groundbreaking reform and opening-up policy.
We have been flying to Hong Kong for more than 80 years, and the Chinese mainland for nearly 40 years. The first direct flight between Beijing and London was launched in 1981, followed by the launch of direct flights between Shanghai and London in 2005. We are currently operating a daily service from Beijing, 10 flights a week from Shanghai and two daily flights from Hong Kong to London.
At British Airways, we aim to become the preferred airline for Chinese travelers visiting the UK and Europe. We believe that our best leverage is our understanding of Chinese travelers and our commitment to making our service relevant and relatable to them.
How do you view China's role in the world today?
Today, China is the second-largest economy in the world, shifting from high-speed growth to high-quality growth. The Chinese people will continue to pursue openness and expand cooperation with the global economy.
The Chinese government's Belt and Road Initiative is going to make the country a major driving force of the global economy for decades to come, by creating stronger economic ties, enhanced connectivity and more openness around the world. Aviation is set to have an important role to play to support this initiative.
For the travel segment, we are optimistic about the Chinese market continuing to present great opportunities for British Airways, and China, the world's largest outbound tourism market with 130.5 million overseas trips made in 2017, surely is an integral part of our global business blueprint.
Has competition intensified between British Airways and Chinese carriers?
We think all enterprises, including British Airways, need to adopt the mindset of staying concerned, competitive and never taking things for granted. We welcome healthy competition; we learn a great deal from it and it makes us better.
On the other hand, collaboration with other industry players is equally important in the aviation sector. Through collaboration, we are able to create a wider network with more resources, support and knowledge of the local market our airline partners are operating in. We have a long history of working with our valued partners in China. With the support from our parent company IAG and the collaboration with Chinese carriers, we are confident that British Airways can make even more contributions in this regard.
CV
Name: Noella Ferns
Nationality: Australia
Career:
January 2018 onwards: Executive vice-president for China & the Philippines, British Airways
July 2015-December 2017: Regional general manager for China & the Philippines, British Airways
November 2011-June 2015: Sales manager for Hong Kong, Taiwan & the Philippines, British Airways
January 2011-November 2011: Commercial manager for Australia, British Airways
January 2008-December 2010: Airport manager for Australia, British Airways
Education:
Bachelor of Arts from Monash University in Melbourne, Australia