Rekindling China's polo passion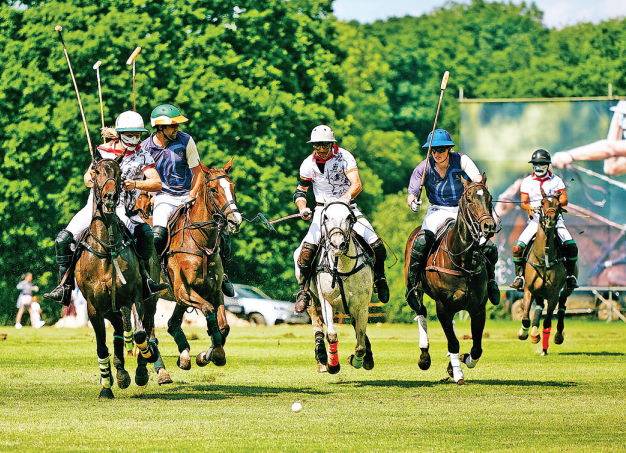 Expat's corporate-backed team excelling in sport that traces roots to Asian grasslands
When the sport of polo is mentioned, the first country that comes to mind is usually Argentina, which is internationally recognized as being home to the world's finest ponies and players.
If pushed to name another country with which the sport is associated, most people would probably suggest the United Kingdom, where, for many years, the sport has been a favorite among members of the royal family.
China is unlikely to be high on many people's lists, but it should be because the game's earliest roots are found there. And if Duncan Qiu has his way, the regal sport could regain its throne in the country where it started.
Qiu fell in love with polo while attending school in the UK, and has now set up a team in an effort to promote the game and help China rediscover this lost piece of its sporting history.
The Kylin team is named after a mythical Chinese beast, and incorporates the best personnel, knowledge and facilities from China, Great Britain and Argentina - the three flags that feature on the team's shirts.
Backed by the Fosun investment group, the Kylin team now has a permanent base at Burningfold Polo Club, deep in the heart of the Surrey countryside, about an hour's drive south of London.
Qiu hopes he can put down roots for a project with the long-term aim of taking polo back to the land where it started.
"As a country, China has one of the longest historical traditions anywhere in the world, and polo is part of that, but somewhere along the way maybe one of the dynasties focused on something else, and we lost it," he said.
"China also has two of the three oldest breeds of horse in the world, the Mongolian and the Akhal-Teke, but again we've lost our way a bit.
"Now, Britain and Argentina have the best breeding systems and technology, and this country is where I learned the sport, so I want to share that with other people, and hopefully take polo back."