China's HNA, COMAC to exend networks with homegrown C919, ARJ21
Share - WeChat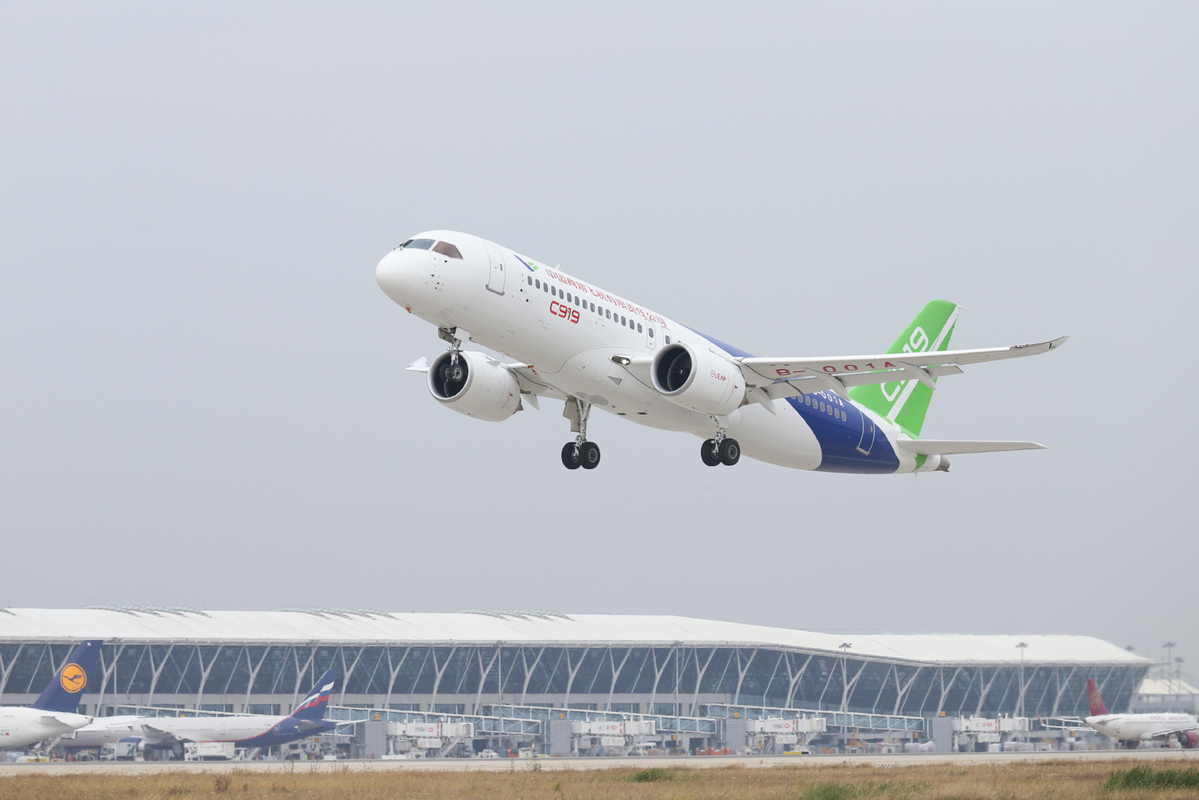 BEIJING - China's HNA Group and the Commercial Aircraft Corp of China (COMAC) have signed an agreement to extend operation and service networks with homegrown civil aircraft, according to COMAC Wednesday.
HNA will introduce 100 ARJ21 regional aircraft and 200 C919 large passenger aircraft, said the strategic partnership agreement.
Both sides will jointly cultivate domestic and overseas regional markets. They will deepen cooperation in service and support systems, including aircraft maintenance, spare parts support, training and aircraft leasing. They will exploit the global customer service network by making the most of HNA's resources and worldwide service network.
Among the C919's first batch of customers, HNA signed orders with COMAC for 15 C919 aircraft in 2010.
China's first trunk jetliner, the C919 made its maiden flight on May 5, 2017. It is now undergoing further testing.
The ARJ21 is China's new generation regional jetliner, which made its maiden flight in June 2016. Mass production started in September 2017.