Green revolution quickens China's carbon goal
Share - WeChat When negotiating peak carbon emission goals with the United States in 2014, Xie Zhenhua, China's special representative on climate change affairs, rejected the proposal "by 2030" and insisted that it be "around 2030".
Todd Stern, chief climate negotiator for the Obama administration, recollected the exchanges at a global climate change forum at Tsinghua University on May 23. The 68-year-old Xie, sitting by his side, was beaming at the words of his 67-year-old counterpart, now seemingly recollecting with pleasure the days of stressful negotiations.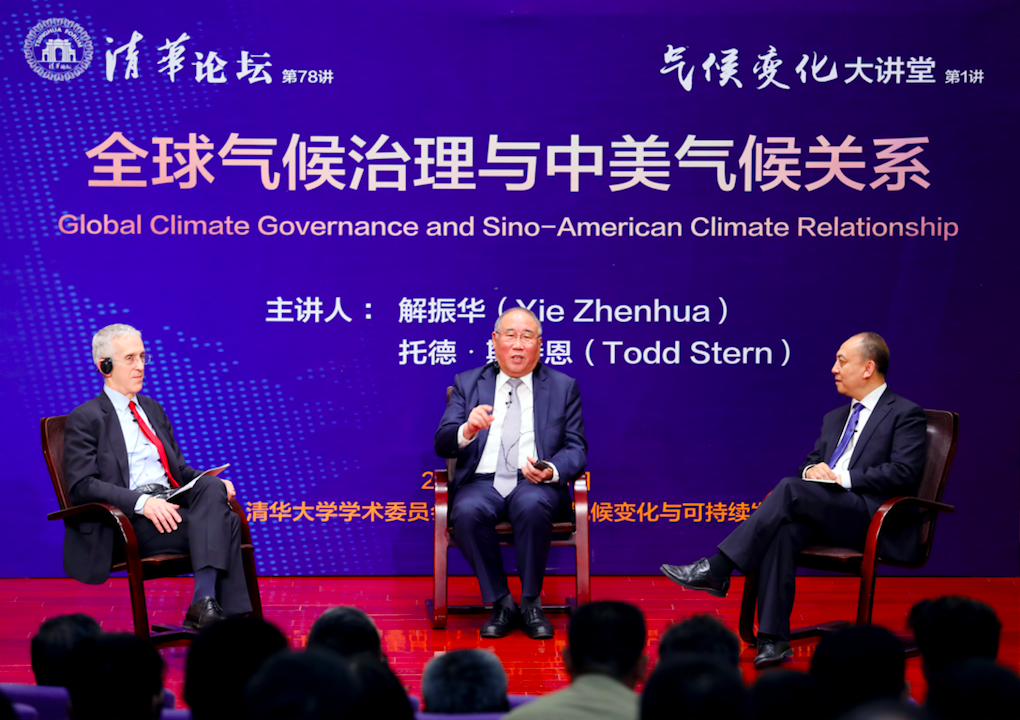 It was after months of negotiations four years ago on how the two major economic powers could curb global carbon emissions that Xie and Stern finally agreed that China would commit to peaking its carbon emissions and increasing non-fossil energy to 20 percent of its energy mix "around" 2030.
Based on the negotiations, Chinese President Xi Jinping and his then US counterpart Barack Obama signed the China-US Joint Announcement on Climate Change.
The target for the peak of carbon emissions is significant as it sets a template for a country's change in its energy-consumption model, thus contributing to the global fight against climate change.
Negotiating on using "by" or "around", Xie was trying to buy time for China, because he was not confident the country could achieve the ambitious goal of peaking carbon emissions in 15 years.
Now, it appears that Xie underestimated China's capability to reduce carbon emissions while maintaining robust economic development.
On May 23, nearly four years after the bargaining for "around" or "by", Xie boldly stated in front of his old sparring partner it was probable that China would peak carbon emissions by 2030.
"We promised to peak around 2030. There is an additional commitment saying we strive to antedate the schedule," said Xie. "I now think it is possible that we peak by 2030.
"We targeted a decrease in carbon emission intensity by 40-45 percent by 2020. We realized that goal by the end of last year with a decrease of 45 percent.
"That indicates our carbon intensity will continue to drop by 2020 and go beyond our target. The relative amount of emission reductions will definitely lead to an absolute amount of emission reductions," Xie said.