Female video gamers splashing the cash online
Share - WeChat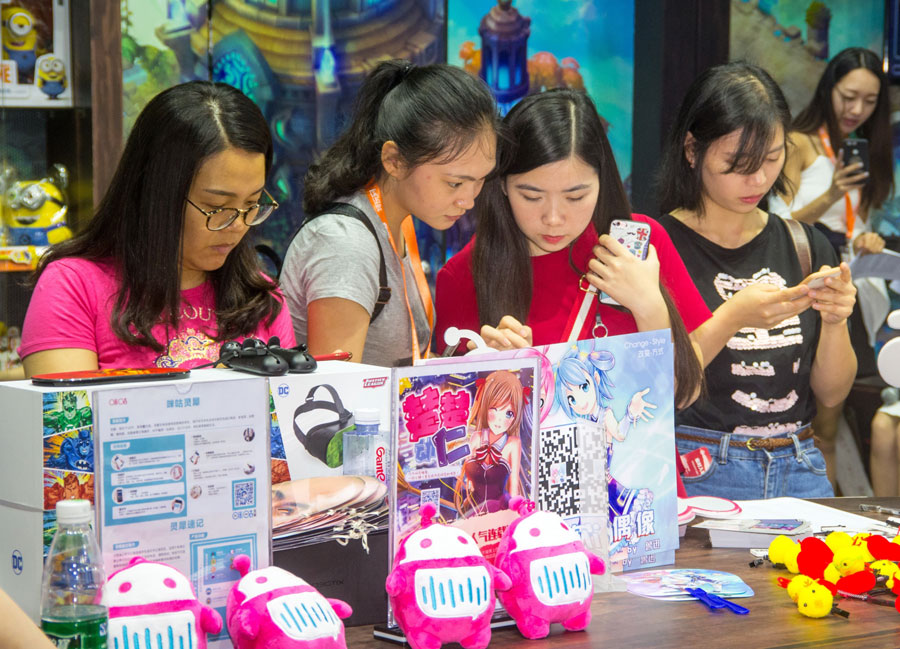 More and more female gamers in China are splashing their cash online, increasingly becoming a key driving force behind the world's largest gaming market, according to a recent report.
The number of female gamers active in the Chinese market grew 6 percent year-on-year to hit 264 million in 2017, accounting for 45 percent of the total number in the country, according to a report by industry database Gamma Data Corp. The company predicted that number will grow steadily in the coming months, reaching 281 million this year.
The report said female gamers' passion is set to create a market worth 56.84 billion yuan ($8.85 billion) by 2020, buoyed by mobile internet expansion, booming social media usage and major online game companies' shift toward creating more games targeted at women.
The market is expected to reach to 49.93 billion yuan this year, compared with 43 billion yuan in 2017, the report said.
Kern Zhang, senior customer manager at mobile analytics firm App Annie in China, said the mobile internet boom has made it easier for producers to target female players' needs and tastes.
"Unlike console-based games that usually require a long period of participation, mobile games are notably appealing to women as they are light, fun and particularly highlight their emotional demands," Zhang said. "And the detailed game graphics activate players' natural desire to share, especially their sharing of opinions on social networking sites."
Gamma Data's report said China's mobile female gamers market was worth 26 billion yuan last year, contributing more than half of total sales revenue.
"It will still take some time to grow the market, and other similar mobile games can be expected to pop up in the near future," Zhang said.
Seeing the new trend, a growing number of developers are already introducing games targeting women, and many have been reaping the benefits.
Love and the Producer, a mobile dating game developed by Paper Studio, based in Suzhou, Jiangsu province, has attracted a huge following among Chinese females in recent months. Given the role of female TV producers, the game allows users to date virtual boyfriends - four male protagonists with different professions and personalities.
Gamma Data reported that since its release last December to February this year, the game recorded more than 9.5 million downloads on Apple Inc's iOS App Store and the Android app store in China.