Customization trend sweeps local brands
Share - WeChat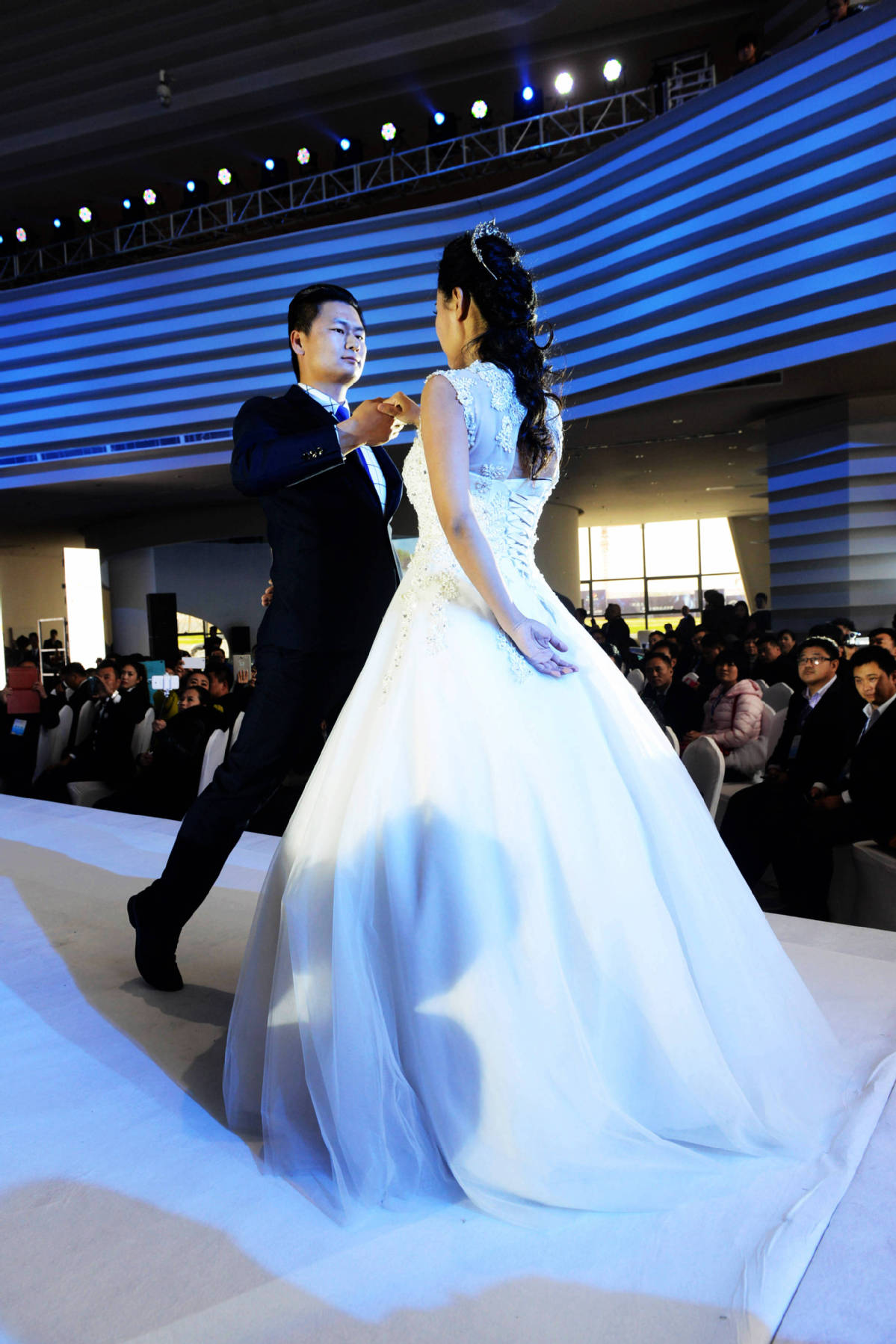 Xia Hao, 22, a senior university student from Linzi county, Shandong province, thought nothing of splurging 1,000 yuan ($157) on a set of customized skincare products to gift them to his girlfriend on May 20.
The date, when pronounced in Chinese, sounds like'I love you', and hence has come to be regarded as the Chinese Valentine's Day.
For Xia, the skincare products make for perfect valentines. "I think my girlfriend will like them as their unique formula suits her skin perfectly. Even I'd like to receive such personalized valentines rather than one-size-fits-all gifts."
Small wonder, fashion, cosmetics, accessories, even furniture brands in China are embracing customization as a way to win new customers. And using latest digital technologies like artificial intelligence and big data analytics, market research firms are helping brands customize their products and services.
According to a report on china.com, a news website and app published by State-owned China Radio International, about 70 percent of furniture companies are adopting customized manufacturing.
A similar report on cnet.com.cn, a technology industry news website, shows that over 50 percent of orders from Ctrip, a Shanghai-based online travel website and app, sought partial or fully customized trips.
"Customization is on the rise," said Liu Zijun, a senior consultant at Ximan Color, an arts institute in Beijing. "Now, consumers want better and more personalized services as they have more money to spend on things over and above their basic needs."
In line with the trend, Shandong Linsen Biotech Co Ltd, a skincare company based in Linzi county, has produced hand-held devices that allow its customers to make their own skincare products at home.
"We think customization is a very promising trend to generate higher sales," said Zheng Tao, general manager of Linsen. "In the past, we mainly focused on research and development of our lines of beauty products like creams and syrups. And before that, we were rose planters."
Zhang said that compared with the past when most of their revenues were from rose plantations, the current sales of customized skincare products and devices generate more revenues, and even created thousands of job opportunities for neighboring villagers.
Zheng claimed Linsen's new products are among the market bestsellers. "Our customers prefer to choose ingredients for specific features like feelings and aromas. Beyond that, our customers want reliable measurements based on data in choosing skincare products. After all, everyone has different skin types. They all want their skin to look the best, and nuances matter a lot."
Agreed Liu. "Consumers in pursuit of beauty now prefer to spend money even on experiences. The constant shuttling between digital and physical realms helps achieve their goals."
According to a recent industry report on admin5.com, a website about startup business owners, digitalization is a trend in furniture manufacturing. Doors that can be remote-controlled is a top choice for many working parents with young children.
"I definitely prefer doors with that (remote-control) function," said Beijing-based Marhaba Abat, an editor at CRI. She hails from western Uygur region of China.
"Both my husband and I need to work from 9 am to 5 pm to raise our family, but it's not always easy to find someone trustworthy to take care of our 10-month-old son."
Marhaba said she would like to use her smartphone to turn off electronic devices for safety concerns when it is time for the kid to sleep during afternoons, when both she and her husband are still out at work.
"I'd also like to have remote-controlled customized surveillance cameras installed at my home," Marhaba said. "I know the topic is now very controversial, but a friend's child fell off the bed in spite of employing a babysitter, and nobody told her about that ... It was kind of late when they rushed the hurt baby to the hospital."
Mobile phones connect customers and products, but its uses in customization are yet to be established.
According to Mary Beth Laughton, executive vice-president for omnichannel at global beauty brand Sephora, it is possible to capture data from mobile devices and figure out what products consumers buy, and use such data legally to tailor future marketing messages like product recommendations.
"The boundaries between virtual and real are blurring," said Liu. "Consumers welcome interactive experiences and more personalized suggestions.
"Technology-driven customization is likely to surge in the next few years. Those who understand their customers better will have greater opportunities for business growth."