ROK, DPRK start high-level talks at Panmunjom
Share - WeChat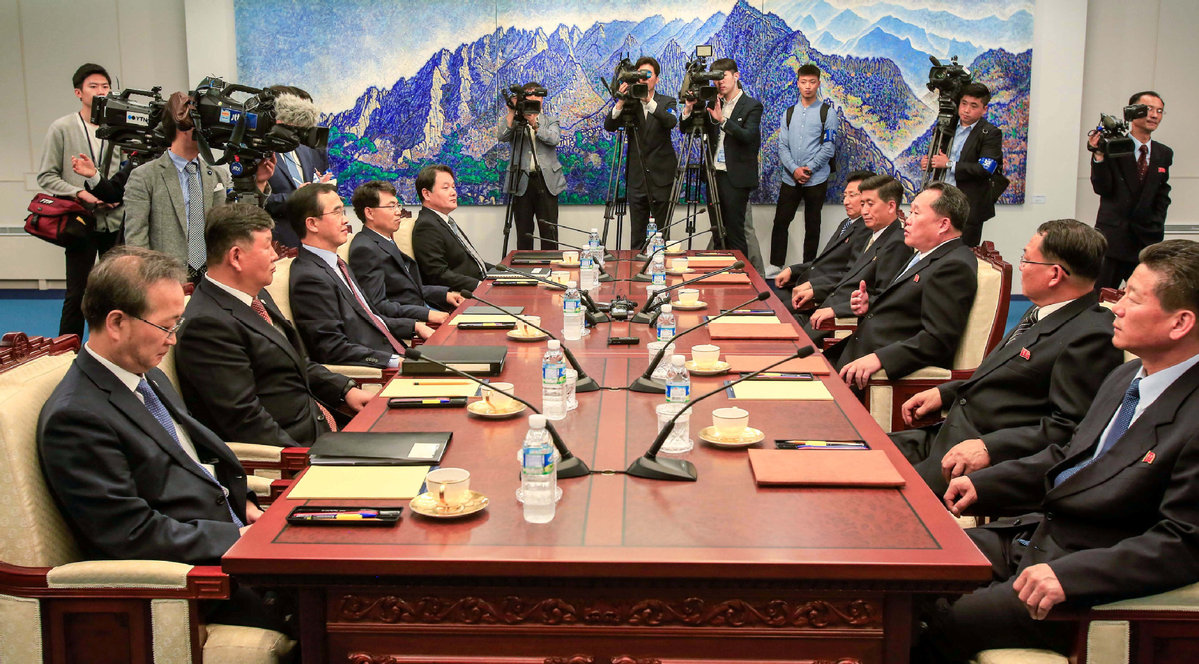 Before heading to Panmunjom, Cho told local reporters that he would make efforts to discuss with the DPRK side the implementation of agreements, reached by the leaders of the two Koreas, and the creation of positive conditions for the DPRK-US summit.
ROK President Moon Jae-in and top DPRK leader Kim Jong-un signed the Panmunjom Declaration after their first summit in Panmunjom on April 27.
They held a surprise second meeting in Panmunjom on May 26, discussing the DPRK-US summit originally scheduled for June 12 in Singapore.
Under the Panmunjom Declaration, the two Koreas agreed to connect and modernize railways and roads in the east transport corridor between Seoul and the DPRK's northwestern city of Sinuiju.