Pompeo says senior DPRK official to deliver letter from Kim Jong-un to Trump
Share - WeChat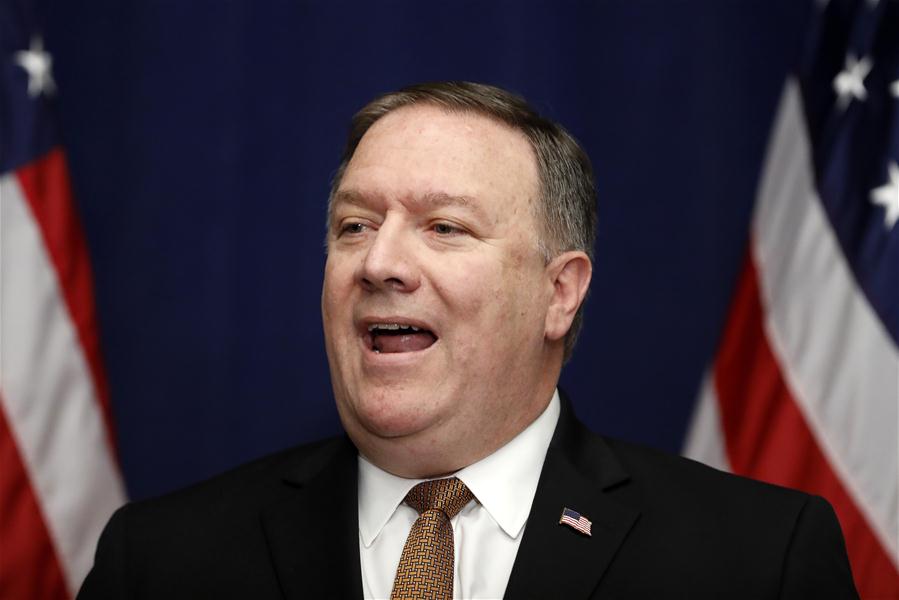 NEW YORK -- US Secretary of State Mike Pompeo said on Thursday that a senior official of the Democratic People's Republic of Korea (DPRK) was planning to travel to the White House to deliver a letter from the DPRK's top leader Kim Jong-un to President Donald Trump.
Pompeo made the remarks at a press briefing in New York after wrapping up his two-day meeting with a visiting DPRK delegation, led by Kim Yong-chol, vice chairman of the DPRK's ruling Workers' Party of Korea Central Committee.
Earlier in the day, Trump told reporters that he is expecting the delegation led by Kim Yong-chol to come to Washington on Friday to deliver a personal letter from Kim Jong-un.
In the briefing, Pompeo noted that his talks with the high-level DPRK official, whom he had met twice during his trips to the DPRK, went on well and he was confident that the two sides were "moving at the right direction" after a string of talks over the past week.
Pompeo said progress had been made in New York as well as at other venues where conversations were taking place.
However, the US top diplomat responded with "don't know" when asked if the summit will take place as originally scheduled for June 12 in Singapore.
"There remains a great deal of work to do," Pompeo said.
On Thursday morning, the US president also downplayed the opportunity for any big breakthrough in one meeting.
"Hopefully we'll have a meeting on the 12th ... It doesn't mean it gets all done at one meeting; maybe you have to have a second or a third. And maybe we'll have none," Trump told reporters before leaving for Houston.
The latest positive progress for the summit followed recent twists and turns and the whirlwind of diplomacy over the weekend.
Trump announced cancellation of the meeting in a letter to Kim Jong-un last week, citing "tremendous anger and open hostility" displayed by Pyongyang recently.
In response to Trump's letter, the DPRK's First Vice Foreign Minister Kim Kye-gwan said Friday that the country is ready to sit down with the United States any time in any manner for talks to solve the problems existing between them.
Trump then reversed course, saying both sides wanted the meeting to happen and it could still go ahead after productive talks. He also confirmed on Sunday that a US official team had arrived in the DPRK to talk about preparation for the talks.