52 complaints filed on USC doctor
Share - WeChat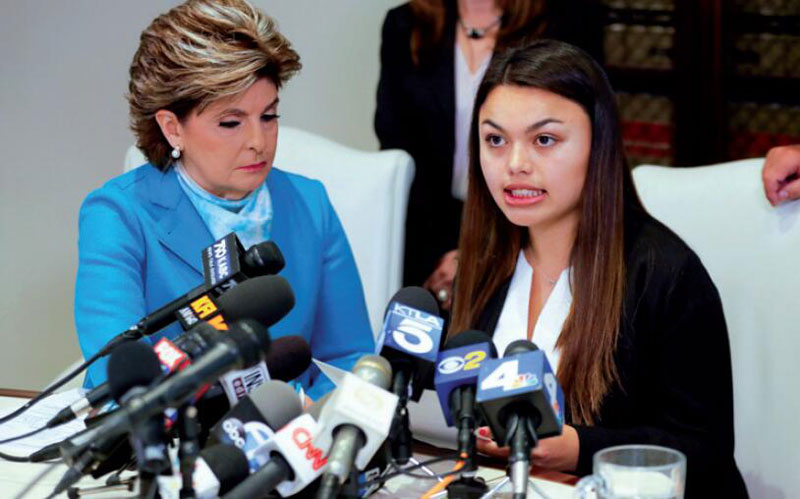 LOS ANGELES - The Los Angeles Police Department on Tuesday announced that 52 patients of a former University of Southern California gynecologist have filed complaints about his conduct.
Deputy Chief Justin Eisenberg said in a press conference on Tuesday that the time frame of the alleged incidents ranges from 1990 to 2016, and corresponds roughly to Dr George Tyndall's tenure at the university.
Captain Billy Hayes, who heads the robbery and homicide division, is handling the investigation, Eisenberg said.
According to police, the 52 complaints do not constitute a criminal case against Tyndall, who has denied any wrongdoing, because none of the women have filed a police report.
The police are looking into the complaints, and if they find any criminal allegations, they could present the case to the Los Angeles County district attorney.
Thirty-nine of the 52 complaints come from USC, which set up a hotline for patients to report their experience with Tyndall, Hayes said. Those women were willing to release their information to the police. Thirteen other women contacted the LAPD through phone and email.
Tyndall, 71, formerly the only full-time gynecologist at the USC student health center, has been accused of such actions as inappropriate touching, suggestive comments and taking photos of patients.
Tyndall especially targeted Chinese international students due to their limited understanding of English and of US medical norms, according to a report by the Los Angeles Times.
Complaints about Tyndall started in the 1990s, but USC didn't publicly acknowledge that history or reveal a report about his misconduct until it was contacted by the Times a few weeks ago, according to the paper.
Many students and faculty members openly criticized USC's senior leaders' handling of the case, resulting last Friday in the Board of Trustees' announcement that C.L. Max Nikias will step down as university president.
As of Tuesday, 27 former patients, including three Chinese graduates of USC, had filed lawsuits against USC and Tyndall.
More than 410 people have contacted the university hotline to report concerns about Tyndall's behavior.
In a letter to the Times, Tyndall said he had done nothing wrong.
Liu Yinmeng in Los Angeles contributed to this story.