SCO summit host city tells story of China's opening-up
Share - WeChat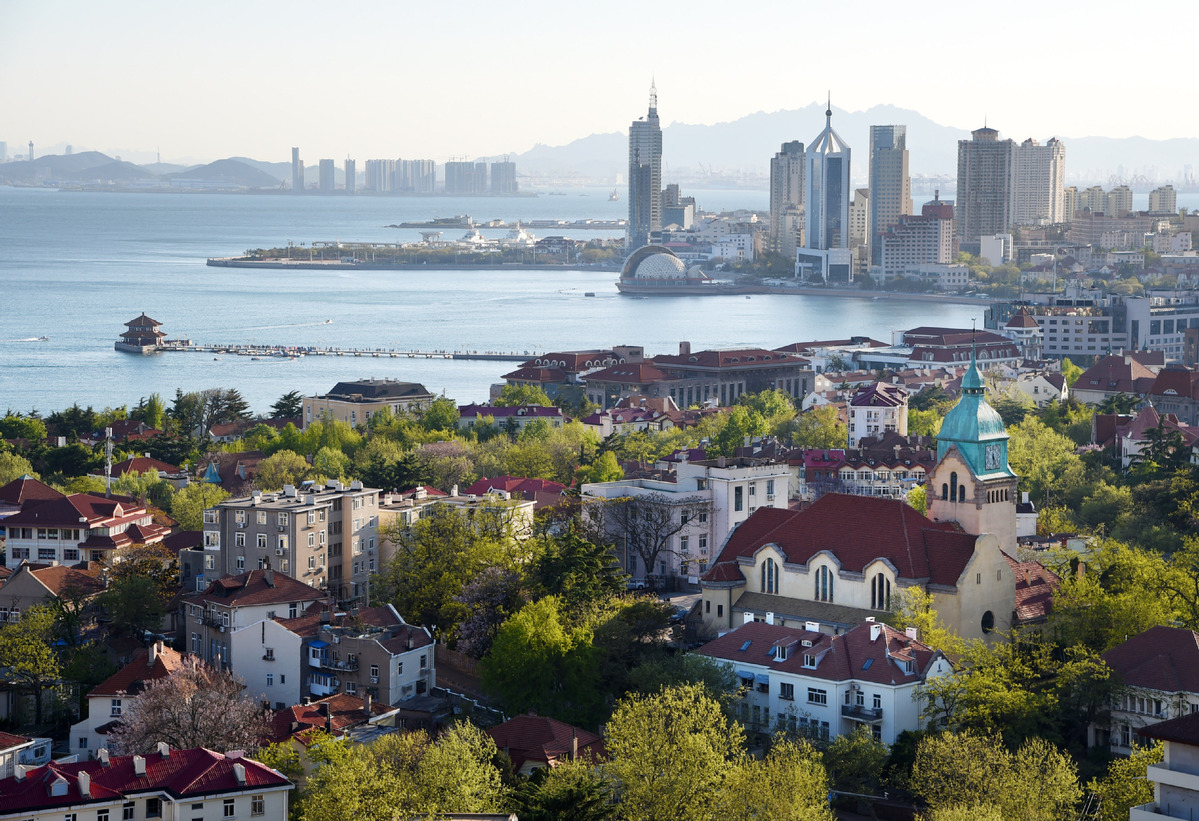 QINGDAO - In 1984, Haier's predecessor, Qingdao Refrigerator Factory, was on the verge of bankruptcy, but a change began to emerge after Zhang Ruimin took the helm of the factory that same year.
Zhang, founder of Haier Group, introduced technology from Germany and the plant started its rise to become the world's leading white goods brand. Last year, Haier raked in 241.9 billion yuan ($37.7 billion) in revenue, up 20 percent year-on-year, while its profit surged 41 percent.
Haier's success epitomizes the strong vigor of Qingdao thanks to the country's opening-up. The coastal city will be put under the media spotlight as it will host the Shanghai Cooperation Organization (SCO) summit from June 9 to 10.
In 1984, Qingdao was designated as one of the 14 Chinese coastal cities to open up to foreign investment as a new measure of the country's reform and opening-up drive which began in 1978.
"In that year, Qingdao made it a priority to use foreign investment and technology, and transform old companies in its opening-up," said Xu Jian, a Qingdao Commerce Bureau official.
Since then, a group of Qingdao-based manufacturing companies including Haier and Hisense have grown into famous brands and gone global.
Since the first joint venture, a leasing company, was set up in Qingdao in the early 1980s, the city has attracted 271 projects with investment from 141 of the world's leading firms such as Volkswagen, Siemens, and Bombardier.
By the end of last year, the city's actual use of foreign investment accumulatively exceeded $60 billion.
Meanwhile, Qingdao had had trade ties with 215 countries and regions from around the world and overseas investment in some 1,500 projects with a combined value of nearly $30 billion by the end of last year, official statistics showed.
The city's GDP reached 1 trillion yuan in 2016.
In the high-speed rail sector, about 60 percent of China's operating bullet trains, or electric multiple unit (EMU) trains, and one-quarter of China's city subway trains are produced in Qingdao, where CRRC Qingdao Sifang Co Ltd is based.
High-speed trains are an example of the fruit of opening up, which has greatly improved the innovation capability of the sector in China, whose rail equipment has been exported to different countries.
In April, CRRC Qingdao Sifang Co Ltd inked a deal for 200 cars and related parts from Argentina, the third EMU train order won from the country. The contract was worth 278 million dollars.
A major port city in eastern China, Qingdao is building closer economic and trade ties with other countries, especially the SCO member states, through the Belt and Road Initiative, proposed by China in 2013.
Also last month, the Ministry of Commerce decided to support Qingdao in building the country's first demonstration area for China-SCO regional trade and economic cooperation.
The demonstration area is located in the Eurasian Economic and Trade Industrial Park, initiated by Qingdao and the Business Council of the SCO in 2015.
"This will further expand the influence of the Eurasian Economic and Trade Industrial Park among SCO countries," said another senior official with the Qingdao Commerce Bureau.
Last year, the trade volume between Qingdao and SCO member states hit $4.6 billion, up 9.8 percent year-on-year. Qingdao firms have invested 74 projects in SCO member states. Firms from other SCO members have invested in 162 projects in Qingdao.
On Monday, FAW-Volkswagen Automotive Co Ltd, opened a new production base in Qingdao with a total capacity of 300,000 vehicles every year, marking an expansion of the leading European automaker in the world's biggest auto market.
"The biggest advantage of Qingdao's development is opening-up," said Meng Fanli, mayor of Qingdao.
Qingdao gets ready for the SCO summit, which is expected to inject strong impetus into cooperation in various fields among its member countries.
In this regard, "Qingdao's geographical advantage will be given full play and it will see many opportunities," said Liu Shuguang, professor in economics at Qingdao-based Ocean University of China.
About 2,000 volunteers have started offering services in Qingdao for the SCO summit.
"Through our efforts, I hope to help friends from around the world feel the dynamic and fashionable Qingdao," said Zhao Shujuan, a volunteer at the event.