Exhibition held in Nepal to showcase traditional Chinese art
Share - WeChat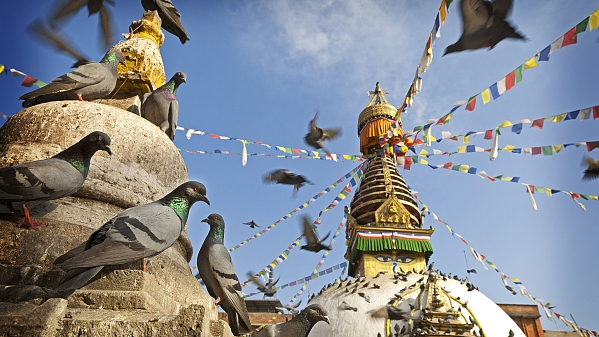 An exhibition entitled "Sino Nepal Cultural Communication Art" kicked off here Monday, featuring art pieces by renowned Chinese artists on various themes.
The exhibition, organized by Shanghai International Culture Association, is part of the International Youth Creative and Cultural Week.
It features dozens of art pieces, reflecting traditional Chinese art including calligraphy, ink painting and oil painting, among others.
"Culture and cultural activities bring nations closer and enhance people-to-people relations. Such platforms are very important to understand each other," Dhan Bahadur Budha, Nepali state minister for culture, tourism and civil aviation, said at the event.
The exhibition, attended by artists and art enthusiasts, has displayed paintings mostly related to bamboo plants and animals like tiger, fish and squirrel.
On the occasion, Nepali artist Suchi Chitrakar said that Nepal should learn from China regarding preservation of art and culture, which is the wisdom of people.
According to the organizer, besides Kathmandu, the exhibition will be held in other cities of Nepal.
"I am glad to attend this exhibition of Chinese artists. It has allowed our artists and art enthusiasts like me to learn deeply about Chinese art and culture," a visitor, Sukdev Sigdel, told Xinhua.
Most Popular