The birthplace of nongjiale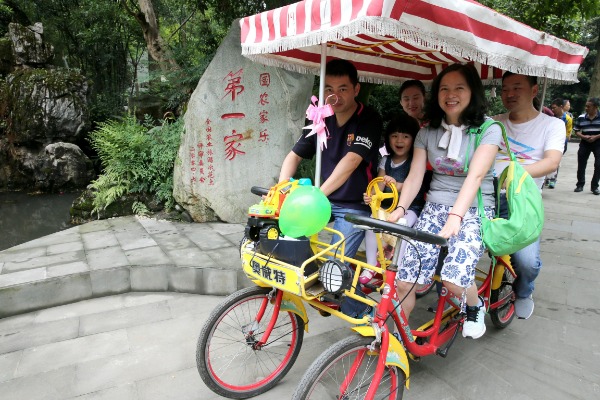 The village recognized as the cradle of China's vast rural-entertainment sector has continued to expand, upgrade and diversify its offerings. Yang Feiyue reports.
Xu Jiyuan couldn't have imagined that a small courtyard he built in the 1980s would become the prototype for the nongjiale - farmers' houses turned into "agritainment" destinations, primarily as diners, culture centers and homestays.
The original Xu Family Courtyard was a simple rural residence with one-story grey-tiled bungalows on three sides in Nongke village in Pixian county on the fringe of Sichuan's provincial capital, Chengdu.
The buildings were constructed for Xu's sons to live in after marriage.