Where tempura becomes an art form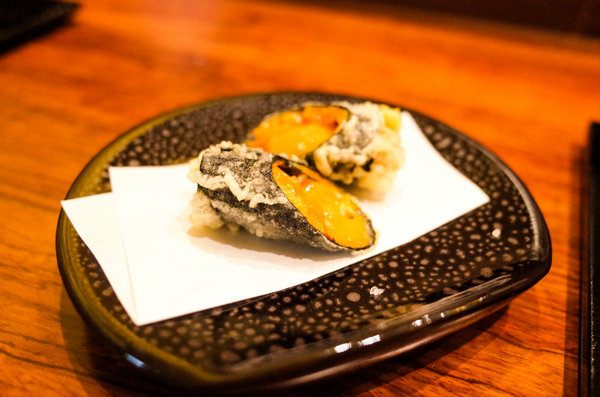 Veteran chef taps into three generations of family legacies to ensure the Japanese dish a delight to the taste buds, Dong Fangyu reports
Often served as part of a bento set or as an ala carte dish that is part of a wider menu, tempura can be found in Japanese eateries all over Beijing.
But unlike in Japan, restaurants in the Chinese capital that specialize in this dish are few and far between.
Tempura Lin, a newly opened restaurant in Chaoyang district, is one of the rare places in the city that elevates this dish of battered deep fried seafood or vegetables to an art form.
The tempura here is served omakase style - diners are seated along a bar counter, behind which a chef painstakingly coats each ingredient in flour before dipping it into a pot of oil. Just like sushi, diners are supposed to consume each piece immediately after they are served.