New $600m fund to push SME global trading
Share - WeChat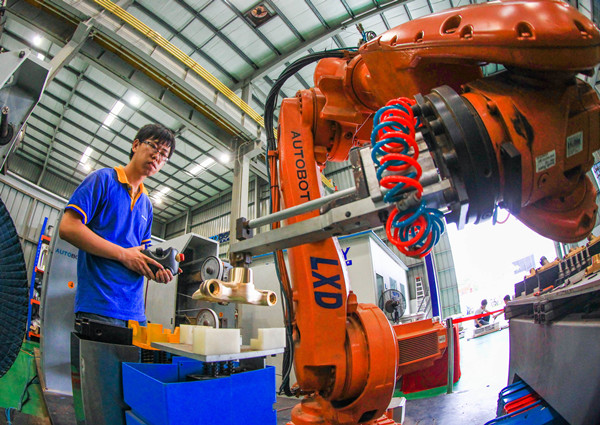 The Electronic World Trade Platform Ecosystem Fund was launched on Wednesday to help enterprises that promote innovation and quality consumption, with Alibaba Group and Ant Financial as its anchor investors.
The eWTP Ecosystem Fund unveiled its initial fund, the $600 million eWTP Technology & Innovation Fund. The fund's mission is to drive strategic investments that help companies accelerate their international expansion and support ideas that drive technological innovations around the world, including projects and plans closely related to the Belt and Road Initiative.
"Alibaba and Ant Financial will support eWTP and the new fund in the areas of logistics, payments and e-commerce," said Jack Ma, founder and chairman of Alibaba Group.
The eWTP Fund will facilitate the continued development of eWTP by providing diversified and targeted support for companies in several areas, such as raising capital, innovation, strategy and management.
"It is our hope that eWTP becomes a private sector-led initiative that will help advance the Belt and Road Initiative," Ma said.
"The vision of our eWTP Fund is to redefine 'local' by eliminating barriers to global expansion for local companies," said Yu Yongfu, a member of the Alibaba Partnership, who has been appointed founding partner and chairman of the eWTP Fund.
The eWTP was proposed by Jack Ma in 2016 to build a more inclusive and innovative global trading platform for SMEs, young people and consumers. The aim is to complement the work being carried out by the World Trade Organization and reduce barriers making it easier for small and medium-sized enterprises to expand their trading capabilities worldwide.