Xinjiang's neighborly ties proving lucrative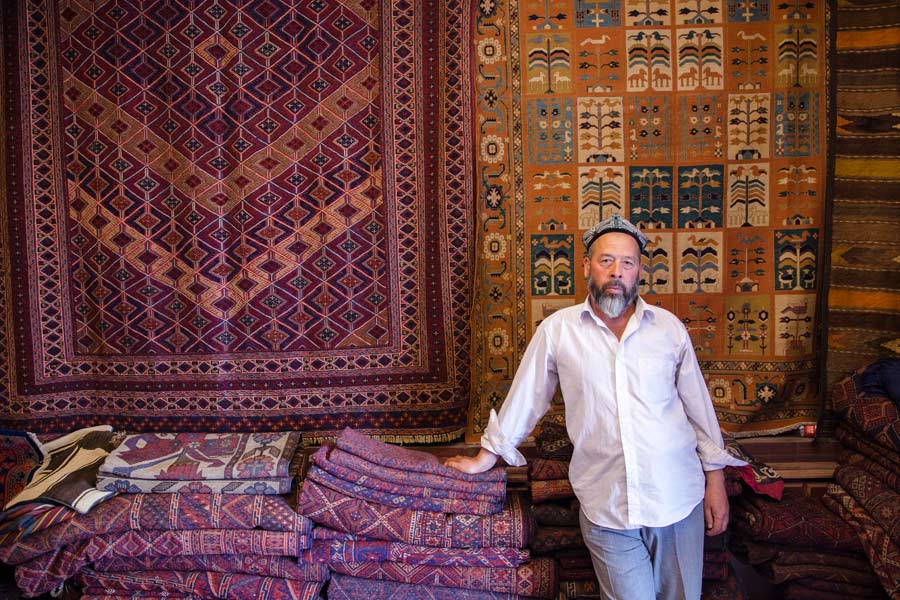 Join Hope Seeds is one of several companies helping the Xinjiang Uygur autonomous region boost commercial ties with neighboring countries.
Giant turbines of a four-story seed-drying machine roar into life, processing more than 1 metric ton of seeds per minute. This machine is one of the most productive of its kind in China.
The company, founded in Changji in 2003, is also a major producer of corn, wheat and cotton seeds, mainly meeting the demands of the domestic market. But it also has an eye on the increasingly lucrative Central Asia market.
"We have teamed up with Kazak research institutions to develop seeds suitable for the soil and climate conditions (in Kazakhstan)," CEO Hu Baomin said.
Join Hope Seeds recently set up a subsidiary in Kazakhstan and built a 133.3-hectare agricultural research center — larger than its own domestic facility.
Xinjiang, China's northwest doorway to Central Asia, sits at the center of the historic Silk Road. Local businesses are eyeing greater opportunities as China works to revive the ancient trade route.
Xinjiang saw a 24.2 percent year-on-year increase in foreign trade in the first two months of this year, with the trade volume with Kazakhstan hitting $1.4 billion, a surge of 47.7 percent, according to customs statistics.
Like Join Hope Seeds, other companies have broken into markets in neighboring countries that have a similar climate, culture and customs, while firms from other regions of China have set up Xinjiang branches for easier access to Central Asia.
"This year, we shifted our focus from the domestic market to the international market," said Kerim Memetniyaz, owner of Xinjiang Parlak Carpet Factory, adding that Kazakhstan, Kyrgyzstan and Uzbekistan are their main export destinations.
"Exports already generate 30 percent of our revenue, and we expect it to grow further," Memetniyaz said.
The history of carpet exports from Xinjiang dates back to the Western Han Dynasty (206 BC-24 AD). Delicate, handmade carpets from the region were popular products on the ancient Silk Road.
"Carpets are symbols of wealth in Uygur culture," Memetniyaz said. "Uygurs cover their floors with carpets and wealthier families also drape them on all the walls. The custom is shared by many countries in Central Asia and the Middle East."
To meet demand, the types of carpets produced in the factory have been extended from traditional Uygur to a combination of Uygur, Persian and Kazak styles, he said.
His company plans to invest 600 million yuan ($94.7 million) to expand its factory and upgrade equipment.
Just kilometers away from the carpet factory is the Xinjiang subsidiary of China Railway Construction Heavy Industry Co, a leading heavy equipment maker based in Hunan province. The subsidiary was set up in 2015.
Machinery and appliances were the second-biggest contributors to export growth in the provincial capital Urumqi last year, and have been increasingly transported on the China-Europe rail freight routes, according to Urumqi customs.
"As orders from Central Asia and the Middle East increased, the company deemed it necessary to set up the subsidiary," said Zhang Shimin, head of China Railway Construction Heavy Industry Co's Xinjiang branch.
Transporting a tunnel boring machine, the company's main product, from Hunan to Xinjiang costs about 3 million yuan.
"That accounts for 5 to 8 percent of the price of the machine," Zhang said.
Since its establishment, the branch has helped China Railway Construction Heavy Industry Co save more than 60 million yuan.
"We're now bidding for another project in Kazakhstan," Zhang said. "The Central Asia market is full of potential."
Xinhua