Playing an active role in China's opening-up
Share - WeChat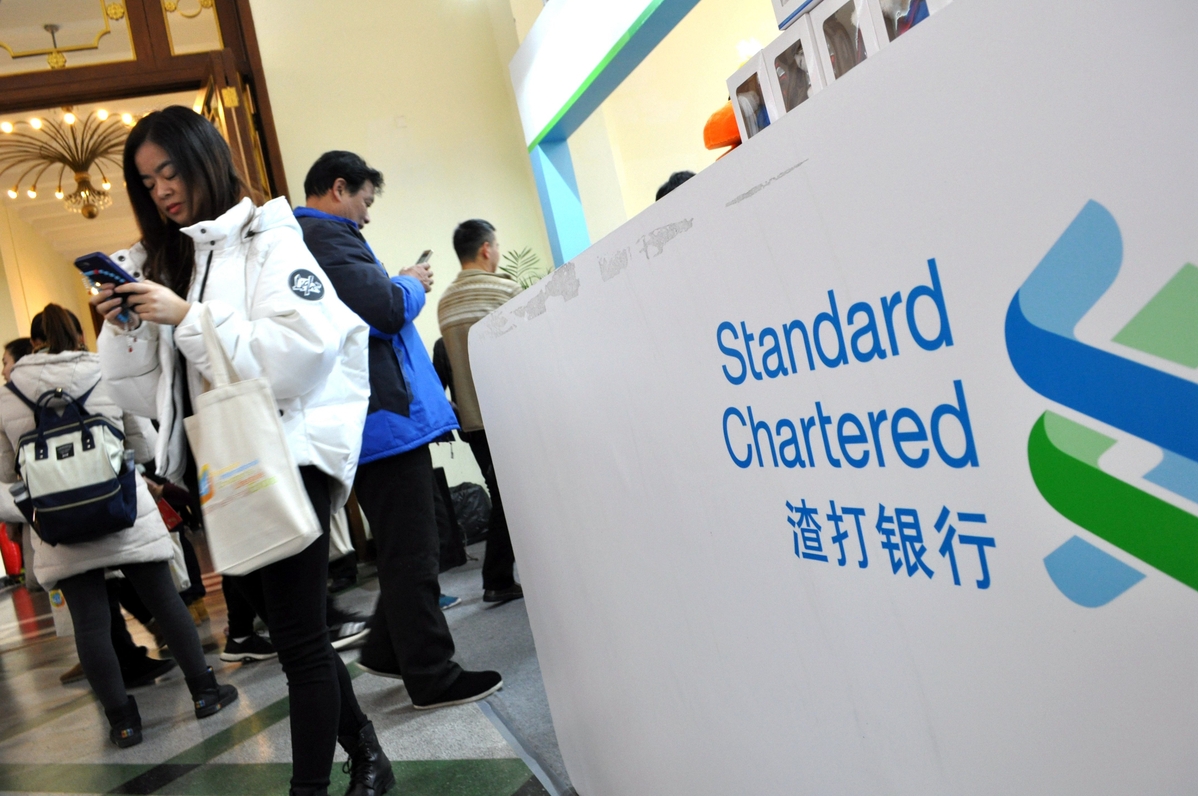 Standard Chartered is fully embracing the opportunities brought by RMB internationalization and the Belt and Road Initiative
Celebrating its 160th anniversary in China this year, Standard Chartered is looking to play an active role in the country's further opening-up to foreign investors.
"First and foremost, among the things we have identified as critical for our future is to play a very active role in the ongoing opening of China. By that we mean the internationalization of the renminbi, and also the opening-up of the Chinese economy and capital to development in other parts of the world, most notably along the Belt and Road routes," said Bill Winters, group CEO at Standard Chartered.
Both of these areas are central to the bank. Given its presence in almost all of the economies involved in the Belt and Road Initiative and its very strong infrastructure financing capability, Standard Chartered is pleased to help China in that mission, Winters said in an interview with China Daily in Beijing.
Standard Chartered has local banking operations in many Belt and Road-related economies. It operates as a local bank in 17 countries in Africa where it has been running, in many cases, for well over 100 years. That gives the bank a structural advantage that comes from understanding the destination markets, having client and government relationships there, and playing an active role in local currency risk and cash management, he said.
The bank recently announced a $20 billion financing program for projects linked to the Belt and Road Initiative.
During the interview, Winters shared his views on a number of topics, including China's opening-up, supply-side reform and the boom in financial technology.
China is set to open wider to the outside world. What's your expectation for the financial sector? What opportunities will this opening-up bring to Standard Chartered?
The opening-up will take many forms. First is creating the infrastructure for capital to transfer in and out of China, with key initiatives such as the stock connect and bond connect being very important components of that. We are very happy to have been one of the earliest adopters of the bond connect program and one of its most active participants.
It is also about giving international companies greater access to the Chinese market, which is happening gradually. We received the license recently to underwrite panda bonds - RMB-denominated bonds issued by non-Chinese entities in China. The ownership rules for local securities and asset management companies have been relaxed to allow higher levels of ownership. We see this as part of a process that will continue to the point where international financial services organizations can compete on a level playing field with local ones.
Twenty years ago, most multinational companies simply wanted to manufacture in China, but the nature of demand is very different now: Corporates are seeing China as an end market. That means they need to change dramatically as well. So our ability to help them raise local funding to build up local franchises, to manage cross-border working capital flows, and to go through China's interbank bond market, these aspects to the local financial business are all areas in which we would like to play a larger role when it comes to supporting companies' needs.
How do you see the progress of the Belt and Road Initiative, which is in its fifth year now? Standard Chartered has been treating the initiative as one of its priorities. What's the plan going forward?
We have felt a steady increase in our own Belt and Road Initiative-related activities. The first wave of major Belt and Road projects had more of a government-to-government dimension. There was a role for banks like Standard Chartered to play, but it tended to be small.
As the next wave is more private sector to private sector, typically with the combination of some State organizations on either side, the complexity of these financing packages is high. The role we can play in bringing these pieces together and providing the key components of capital that will enable a transaction to happen is steadily increasing.
Our objective is to provide a holistic package for our clients. We have Mandarin speakers in almost all of our international branches, who are very closely linked with our China team to make sure that we can deal with both cross-border financing needs and local banking needs.
With the rapid growth of fintech and the boom in innovative financial products in China, it seems that winter is coming for commercial banks. What approaches should banks take to face these challenges?
The fintech revolution is fascinating because, in many ways, it presents challenges to the existing system of financial institutions. In other ways, it is liberating, in particular for a bank like ours.
We face a threat from challenger banks, online startups or other banks that can attack us in a way that they might not have been able to previously. But fintech and digital banking will also give us a chance to establish a meaningful presence in new markets.
We see fintech as a great enabler, as something that can level playing fields so that a bank like ours - with good technology and good products - can reach more clients more efficiently, contributing to overall satisfaction among customers and banking markets.
Can you share your observations about China's supply-side reform? How will Standard Chartered support the country's key national initiatives?
Supply-side reform in China has come in a Chinese way, different from the way that other countries have dealt with overcapacity in some industries. China has taken a deliberate but thoughtful approach. It has emphasized social cohesion, protecting the rights of workers in the industries that are being reduced.
Standard Chartered is very much aligned with China's priorities today. We heard Vice-Premier Han Zheng's speech at the China Development Forum on March 25, which was very focused on ongoing economic reform, liberalization, opening-up, and casting economic influence from China to other parts of the world to benefit the broader community where China operates. This is at the heart of our China business.
The degree of our alignment with what is happening in China is very significant. We bring knowledge of the local, commercial, societal and regulatory environments, which can only come from having such a deep and long history of operating in the country, meaning we truly add something to the equation.
What is Standard Chartered's plan to get involved with the Guangdong-Hong Kong-Macao Greater Bay Area development strategy?
The Greater Bay Area is a big, strategic priority for us because Shenzhen is China's innovation center, southern China is the world's manufacturing hub, and Hong Kong is China's biggest financial center. Nowhere else in the world are there three components within a 45-minute travel radius post high-speed rail. You can quickly innovate, manufacture and finance in one collective ecosystem. It is something we plan to put a lot of effort and resources into.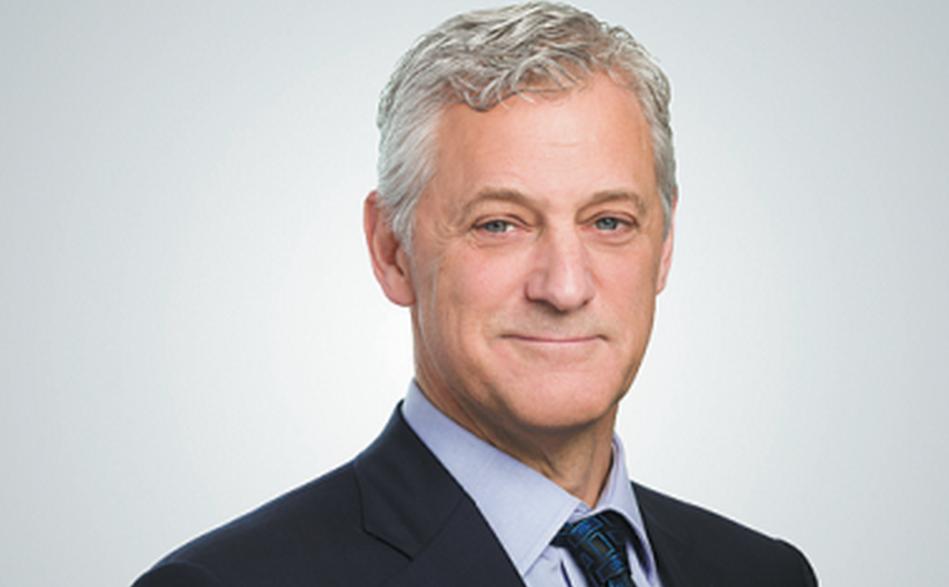 CV
Name: Bill Winters
Age: 56
Career:
2015 onwards: Group CEO, Standard Chartered
2011-15: Chief operating officer and chairman, Renshaw Bay
2011: Advisor, Parliamentary Commission on Banking Standards, UK
2010: Committee member, Independent Commission on Banking, UK
1983-2009: Various roles at JPMorgan
Education:
1987-89: MBA from The Wharton School at the University of Pennsylvania
1983: Bachelor's degree in international relations from Colgate University