State-owned company plans landing pad for global firms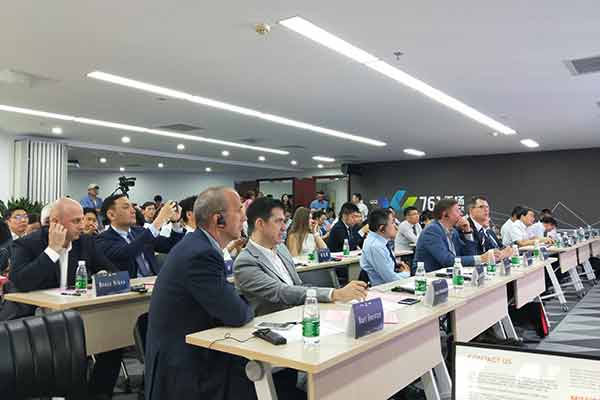 Beijing BBEF Electronics Group Co Ltd announced on Tuesday that its incubation subsidiary will launch a landing pad to provide foreign companies with trade facilitations, as the traditional State-owned enterprise hopes to seek more international opportunities to stimulate new growth engines.
The pad will offer global companies who want to land in China incubation facilities and services, including free working space for 3 to 12 months. Companies can also participate in related business programs and activities.
The newly launched landing pad is a broader plan of 761 C Space, a subsidiary of BBEF established earlier this year for innovative incubation and technology transfer. The plan is backed by their parent company Beijing Electronics Holding Co Ltd which owns a group of leading companies such as display provider BOE Technology Group Co Ltd.
"Through establishing such an area, we hope to attract more international high-end programs and companies to land in Beijing," said Du Luokun, deputy general manager of Beijing Electronics Holding Co Ltd.
"We are exploring a brand-new mode of services enabled by technology. With more high quality resources coming, our technology businesses will also improve," he added.
The move comes as an innovation tide sweeps across China and a growing number of international businesses look for "incubators" or "accelerators" in China to seek advisory services to break into the Chinese market.
With the support of abundant resources in advanced technology from its parent company, 761 C Space focuses on an array of emerging industries, including high-end electronic components, high-energy storage batteries as well as intelligent equipment and systems.
At the launch ceremony, a group of company representatives and related business institutes joined hands in nurturing technology and innovation. An array of international enterprises, including South Korean company ZETAPLAN Investment, signed the deal.