China Telecom offers satellite phone services
Share - WeChat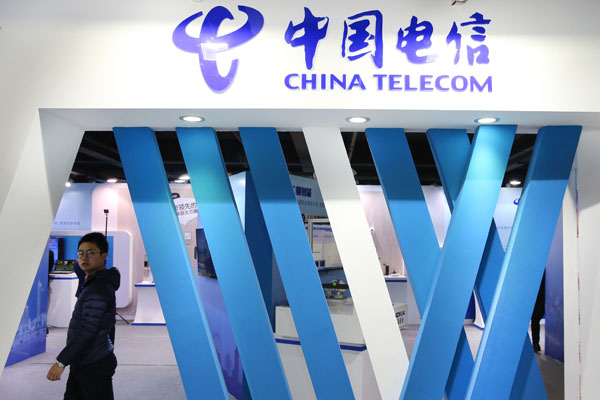 Mobile giant gets ready to compete with overseas rivals Inmarsat, Iridium
Satellite phone numbers offered by China Telecom - the country's leading mobile carrier - are now available on the market, meaning Chinese archaeologists and fishermen can finally enjoy domestic services when working in remote areas.
The breakthrough in commercializing the country's self-developed sat-phone services shows China's shift from reliance on foreign satellites for mobile telecommunication, according to an online post by the State-owned Assets Supervision and Administration Commission.
The move is likely to nibble away at the enormous market share currently held by Brit-ain's Inmarsat PLC and US-based Iridium Communications Inc, analysts said.
The number of end users of China's mobile telecom satellite system within China will exceed 3 million over the next decade, and the sector's market size will exceed 30 billion yuan ($4.71 billion), according to a research note from Dongxing Securities Co Ltd.
Tang Qiyong, a telecom analyst at China Securities Co Ltd, said the commercial application of homegrown satellite-enabled communication services marks significant progress in China's telecom sector.
"The services provided by foreign companies such as Inmarsat and Iridium will be gradually replaced by those of China Telecom in the future," Tang said.
Xiang Ligang, a telecom expert and CEO of telecoms industry website Cctime, agreed.
"The self-developed service will help create a bigger market amid concerns about national security," Xiang said, adding it will boost work efficiency and safety in areas such as forestry, the marine sector, water conservancy and overseas engineering.
According to one China Telecom subsidiary, a monthly plan for 60-minute domestic calls costs 100 yuan. The extra call rate stands at 1.6 yuan per minute, which is roughly the same as the company's foreign counterparts.
The sat-phones connect to the network via China's Tiantong-01 satellite, which launched in 2016 as the country's first homemade mobile telecom satellite. The satellite has "a wide scope of coverage, strong communication capability and no blind zone for services", according to SASAC. It establishes a mobile network covering China and its surrounding waters, the Western Pacific and the Indian Ocean.
In the future, the homemade sat-phones - which support confidential voice communications, data transmission, and video conferences - can be used for personal communication, ocean transportation, fishing, air passenger transportation, archaeological activities in polar regions, and international peacekeeping initiatives, according to the commission's online post.
The Tiantong-01 satellite project aims to boost China's mobile telecom capabilities.