A balance between tradition, modernity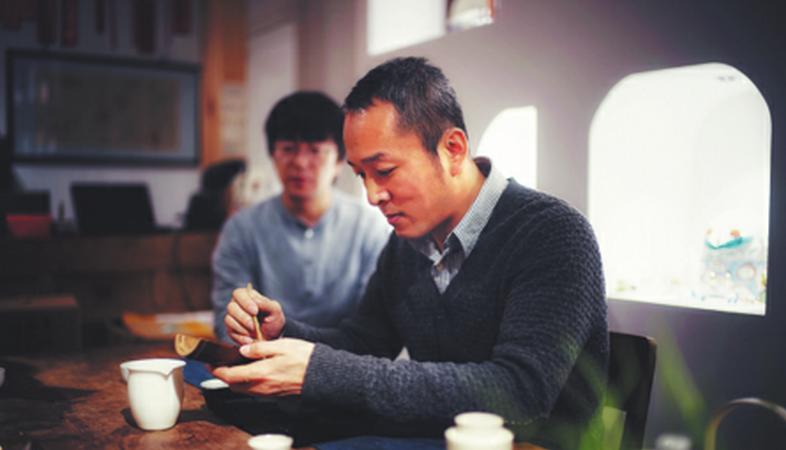 Ten Plus Terrace, a Beijing-based teahouse, is exploring modern ways to revive traditional tea-drinking habits among the younger generation, in hopes of turning the business into a sustainable model.
Nearly half of Chinese people aged between 20 and 25 seldom consume tea and only 9.8 percent of them sip tea every day, according to a report by Qinhuangdao Tea Culture Institute.
To woo young people into appreciating the tranquility of drinking tea, Ten Plus Terrace studies customers' behavior and offers tailored products and services, said Li Hui, co-founder of the three-year-old company.
"We want to become a bridge connecting young consumers and traditional culture, rather than just being a tea merchant or a tea grower," Li said.
He found that young people prefer modern decorations with classical Chinese style. At Ten Plus Terrace, each piece of furniture suits the style of the space in lighthearted layouts.
To build and retain customer loyalty, Li and his team travel often to South China in search of higher-quality tea plantations, and purchase tea directly from farmers.
"Young consumers prefer tea types with stronger fragrance, such as cinnamon tea," Li said.
The teashop also organizes tea parties, offers courses in the Chinese music instrument guqin, and sells books related to classical culture like tea-drinking and flower arrangement, he added.
According to Li, about 60 percent to 70 percent of the company's revenue comes from tea sales, and the annual growth rate of revenue averages 30 percent.
Pu Pengtao, co-founder of the company, said the majority of the company's clients are aged between 25 and 45, a considerable proportion of whom used to study abroad.
"The fast pace of change in modern life makes middle-aged people yearn for a quiet place to take a rest and appease their soul," Peng said. "After work, people can enjoy themselves for a while at Ten Plus Terrace, and temporarily free themselves from multiple social roles."
The teashop has great customer loyalty, as it strikes a balance between traditional culture and a modern lifestyle, said Li Shengming, a frequenter.