Hedman sparks Lightning strike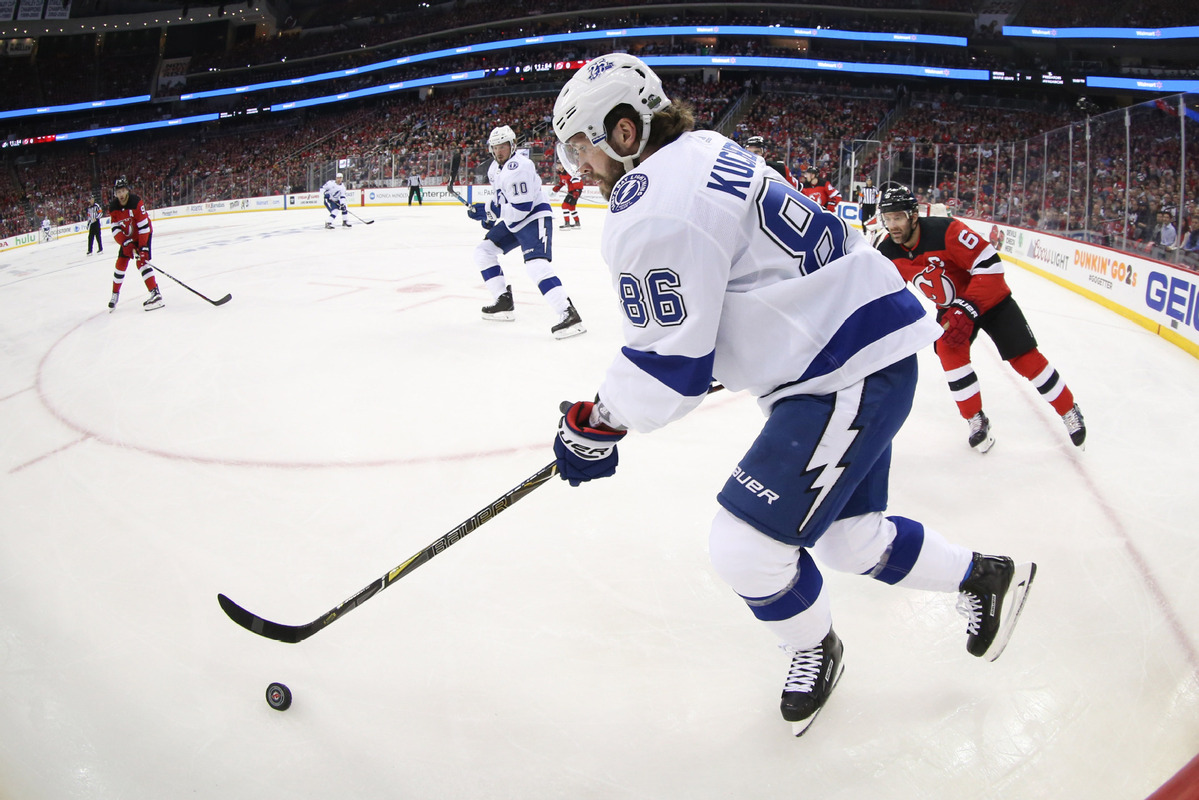 WASHINGTON-Victor Hedman figured all the Tampa Bay Lightning needed to get back on track was a shift in momentum.
The big defenseman took it upon himself to provide it.
Hedman scored his first goal of the playoffs and added two assists while Andrei Vasilevskiy stopped 36 of 38 shots to help the Lightning beat the Washington Capitals 4-2 in Game 3 of the NHL's Eastern Conference final on Tuesday night and cut their series deficit to 2-1.
Hedman set up powerplay goals by Steven Stamkos and Nikita Kucherov and was a key part of three big penalty kills for Tampa Bay.
"I'm put in a position to produce, and I put that pressure on myself to do it," said Hedman, who has a goal and 10 assists during an eight-game point streak.
"For me, it's about being effective at all ends of the ice and trying to be a difference-maker every time I step on it."
Hedman was dominant all over the ice as Tampa Bay looked like an entirely different team than the one that lost the first two games of the series at home and now has a chance to tie it in Game 4 on Thursday.
The Norris Trophy (top defenseman) finalist who played a team-high 25:08 was most proud of successful penalty kills.
"He's a perennial Norris guy," Stamkos said of Hedman. "We can't describe how good he is out there. We rely on him a ton, he's a horse and most nights if he's going well, we're going well as a team."
It wasn't perfect, but it was a more complete effort from Tampa Bay, which jumped out to a 3-0 lead before Brett Connolly answered for Washington in the second.
Brayden Point's goal less than five minutes later allowed the Lightning to play with a comfortable lead that survived Evgeny Kuznetsov's tally for the Caps with 3:02 remaining.
Vasilevskiy was a big part of holding on to the lead as he made seven saves on the penalty kill as part of a bounceback performance after being criticized for his play earlier in the series.
"We always feel like we owe him," defenseman Anton Stralman said.
"He's our best player. He's always there, he's always there for us and tonight we did a good job in front of him. I think that gives him some confidence, too, and that's the way it should be."
AP
Most Popular
Highlights
What's Hot