Hangzhou to build more EV charging infrastructure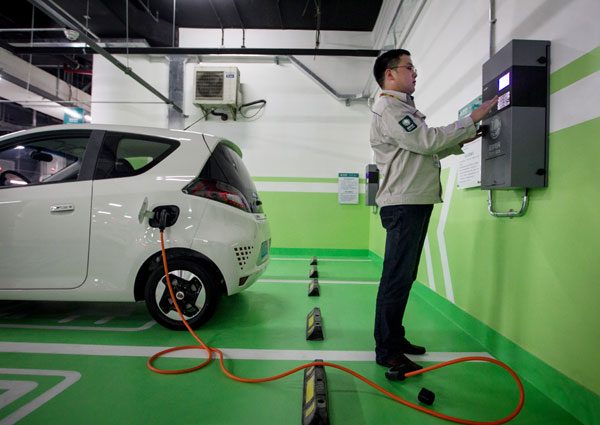 HANGZHOU - The East China city of Hangzhou plans to build 50 public battery swap stations and 3,000 charging piles by 2020 to speed up adoption of new energy vehicles (NEVs).
By 2020, residents in the city will be able to find electric vehicle charging facilties within a radius of less than one kilometer.
Currently, Hangzhou has charging networks with a service radius of 2 km in main urban areas and 900 meters in core urban areas.
Hangzhou was one of the first Chinese cities to promote the use of NEVs. Annually, electric vehicles help reduce 15,000 tonnes of fuel consumption and 34,000 tonnes of carbon dioxide emissions in the city.