Graduate Fashion Week gets underway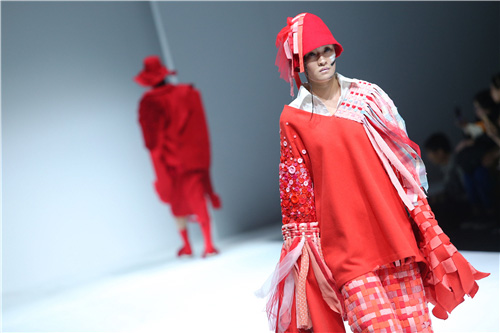 The blossoming of gardenias and the chirping of summer cicadas heralds the start of another graduation season.
With it comes the China Graduate Fashion Week 2018, which held its opening ceremony at 751 D•PARK in the Chaoyang district of Beijing on May 13.
Nearly 1,500 university graduates are taking part in the event, which seeks to reveal the design power of post-millennials and runs through the week until May 20.
The graduates, from both at home and abroad, and who hail from 54 higher education institutions and universities, will participate in almost 80 professional activities, including design work release, special exhibitions, forums and lectures and a design competition.