Images reveal diversity of Latin America, Caribbean
Share - WeChat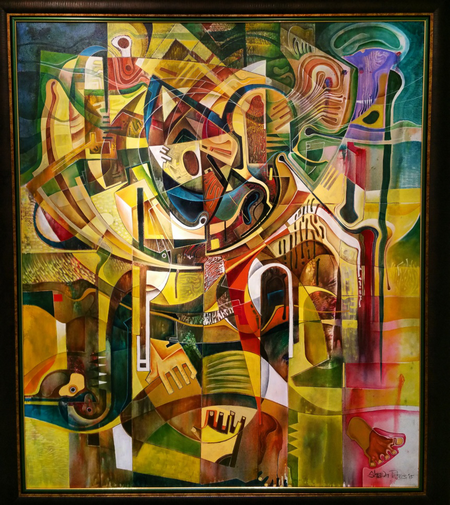 The ethnic, religious and cultural diversity of Latin America and the Caribbean region have given rise to a dynamic artistic development in the region, which is the heart of an ongoing exhibition titled Sharing the Beauty at Beijing's Cultural Palace of Nationalities.
The exhibition through May 22 is part of the fifth Latin American Art Season launched annually by China Arts and Entertainment Group.
The show teams up seven artists, each of whom represent a country in the region and each bring with them 88 paintings and photos.
Diego Cirulli, 37, who lives in Buenos Aires, paints works centering on social issues, such as inequality and gender identity.
In his drawings on cotton paper, Enrique Rosas of Mexico depicts the surrounding landscapes with a combination of geometric forms.
Most Popular