Coach Marbury has a vision
Megastar embarks on new venture as he looks to cement China legacy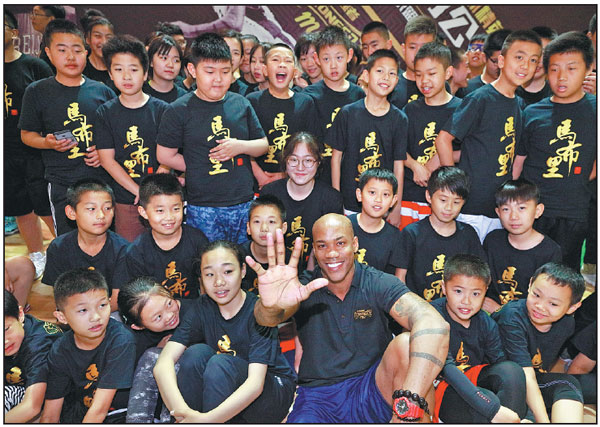 Just three months after playing his last game and stepping into retirement, Stephon Marbury is ushering in a new episode in his China saga.
After ending his 22-year playing career with the CBA's Beikong Flying Dragons in February, Marbury is back on the court as co-founder and head coach of the Stronger Me Basketball Training Camp, which was launched on Sunday at the Affiliated High School of Peking University
Around 100 kids attended the initial tryout session, with Marbury barking instructions at the young hopefuls with his trademark intensity throughout the two-hour session.
The former NBA All Star and three-time CBA champion believes his commitment to the game in his adopted home and his hands-on involvement sets his new venture apart from the competition.
"For our camp, the difference is that I will be here because I'm living in China, and I will be active in participating with the kids," Marbury told China Daily.
"I think that's going to play a vital role. Having retired, I will be able to be here and still have an impact in creating opportunities for the kids to play the way we feel they are capable of playing once they are under our tutelage.
"My playing career has ended, but the second chapter of my story here is just beginning."
Marbury, who led the Beijing Ducks to three CBA titles between 2012 and 2015, was made an honorary citizen of the capital city.
Beijing Guotai Sports is also on board with the program, providing Marbury with an elite crew of retired CBA players and former under-17 national trainers, who will roll out a tailor-made curriculum for children aged 6 to 18.
The program will run three more free tryouts through June 10 to select standout performers for advanced training at a nine-day camp overseen by Marbury in July.
Demand for American-led hoops training programs is soaring in China, but organizers are confident Marbury's appeal, especially in Beijing, is an added plus.