China praises Trump's ZTE comments
Share - WeChat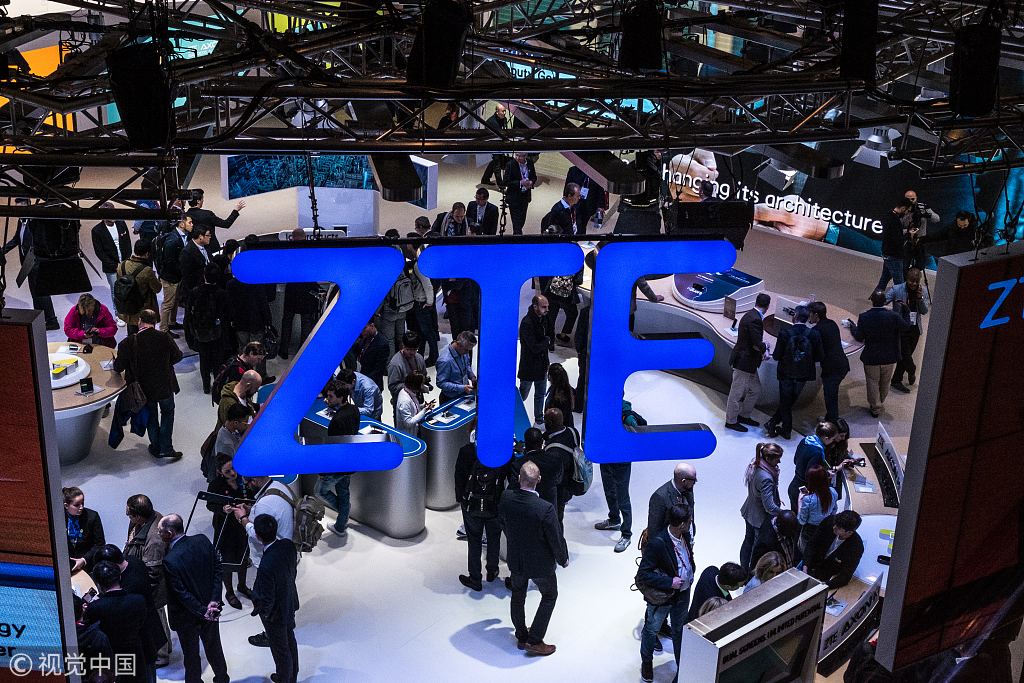 China praises the latest positive comments made by the United States regarding the issue related to Chinese telecommunication giant ZTE Corp, Foreign Ministry spokesman Lu Kang said on Monday.
Beijing will keep close contact with Washington over the details, the spokesman told a Monday news conference when asked about a recent tweet by US President Donald Trump about the ZTE case.
Trump said on Twitter on Sunday about giving ZTE "a way to get back into business, fast", adding he has instructed the US Department of Commerce "to get it done."
China and the US have also maintained close contact over some specific concerns from the US, Lu added.
ZTE was forced to suspend its main operations worldwide after the US Commerce Department banned American companies from exporting products to it in mid-April.
US companies that supply chips and other components to ZTE are experiencing sizable revenue loss after the United States imposed a denial of export privileges, according to Xinhua news agency.