Cartoon fan turns passion into profit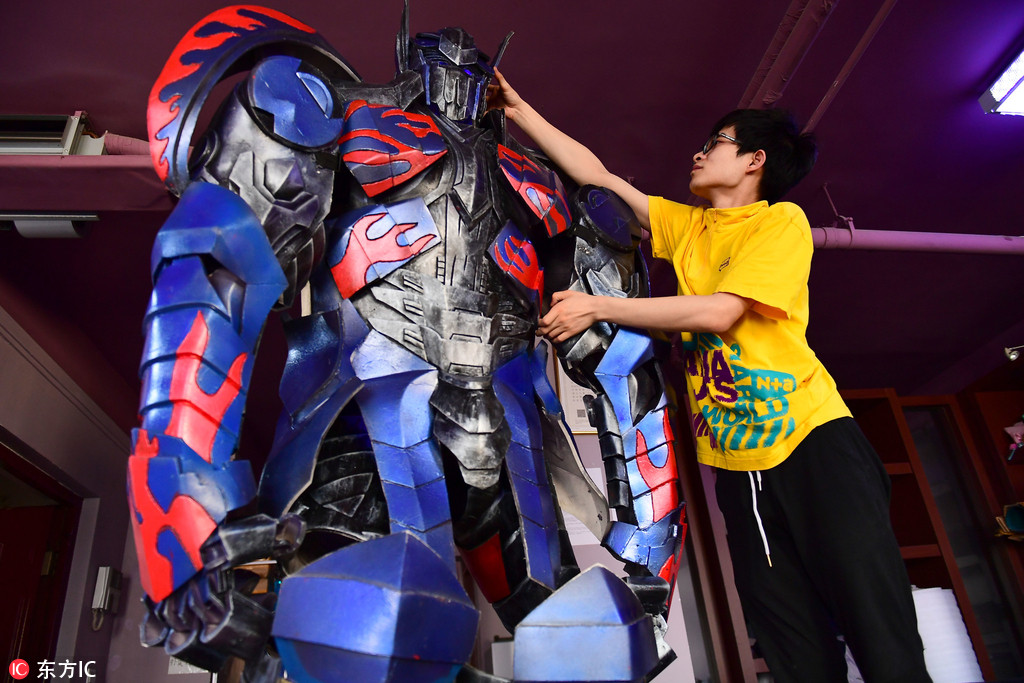 Liu Sen, with a new workshop of his own, has successfully turned his enthusiasm for cartoons into a career, with profit of more than 3 million yuan ($473,373.52) over the past 6 years.
The 25-year-old started his business focusing on realistic cartoon costumes when he was a freshman in college, and now has more than 20 employees in his workshop in Shenyang, Northeast China's Liaoning province.
Liu said there is a huge demand in China for cartoon costumes, especially handmade ones. The items are popular for their portability, verisimilitude and flexibility. Usually, a full costume can be sold for more than 10,000 yuan.