Budget hotels upgrade services for the future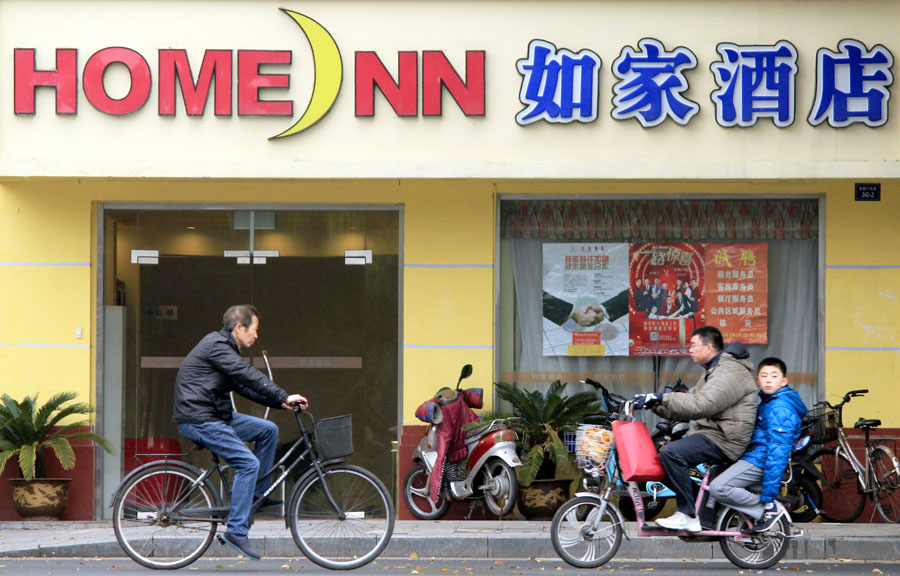 Business transformation and product upgrades are key to the survival and future growth of budget hotels that are in decline - and BTG Homeinns Hotels Group, whose first-quarter profit surged over 116 percent year-on-year to 75.39 million yuan ($11.8 million), is a good example, experts said.
Sun Jian, general manager of BTG Homeinns, said the budget hotel operator renovated or refurbished 100 hotels since 2017 with new chairs, lamps, sofas and walls. It also set up areas for tea breaks and buffets, and introduced more fashionable design, to make customers feel at home, the company said. "Budget hotels cannot sell (their products and services) for 10 years without any change," Sun said.
Budget hotels in China saw a rapid growth from 2005 to 2010. By Jan 1, there were 32,444 such hotels operating in China. Back in 2005, there were only 522, according to the China Hospitality Association.
However, such hotels faltered when the emerging middle-income consumer group began to demand tailor-made services and better experiences, a CHA report said.
Rise of rentals, aging of facilities and competition from mid- to high-end hotels and bed-and-breakfast facilities also posed a challenge to budget hotels.
Industry experts said the property management and human resources costs of budget hotels have grown sharply since 2007 with three-star hotels even posting losses. Huazhu Hotels Group said it closed 10 budget hotels in the first quarter of this year and opened 81 new mid-range hotels.
"Budget hotels will be eliminated from the market sooner or later, because their mission to solve the accommodation problem has been almost accomplished," said Zhang Tao, former general manager of a five-star hotel in Chongqing in Southwest China. "Costs are rising rapidly while room rentals remain as low as 100 yuan to 200 yuan per night. So, how could you count on this to make a profit?" he said.
After working in the hotel industry for more than 20 years, Zhang quit his job and founded his own 24-hour bed-and-breakfast brand Dimi in Chongqing in 2016, whose net profit margin last year was said to be 40 percent.
A few five-star hotels can post 25 to 30 percent of total revenue as net profits, while budget hotels can barely make 8 to 10 percent of total revenue as net profit, he said.
A Dimi room sells for 800 yuan to 1,000 yuan per night, more expensive than local five-star hotels, yet, its occupancy rate was 95 percent last year, Zhang said.
Dimi has a name for each of its guest rooms. The names are inspired by classic Chinese poems of the yore. It also offers guests a yard full of flowers, a library for free and training classes for tea brewing, ikebana and incense-making.
Zhang invested 2 million yuan to open the bed-and-breakfast facility with 14 guest rooms, which broke even in less than two years.
Yao Weichan, a government official in a county of Hunan province, said she used to choose budget hotels, ranging from 120 yuan to 220 yuan per night, when she first began work, in order to save money.
"Once I arrived in another city late and had to spend one night in a room without window. The corridors were dark and the air quality wasn't good. I'd rather pay more to live in some place better now."
Yao said she favors hotels that have comfortable beds and are well lighted, and would welcome additional features like flower decorations, green plants and other innovative surprises like welcome drinks, birthday gifts, customized stationery and travel assistance.
"Once, I stayed at a high-end hotel during a business trip to Yunnan. I found a towel folded in the shape of a small elephant and roses on my bed, which really touched me."