WeDoctor and AIA announce healthcare tie-up
Share - WeChat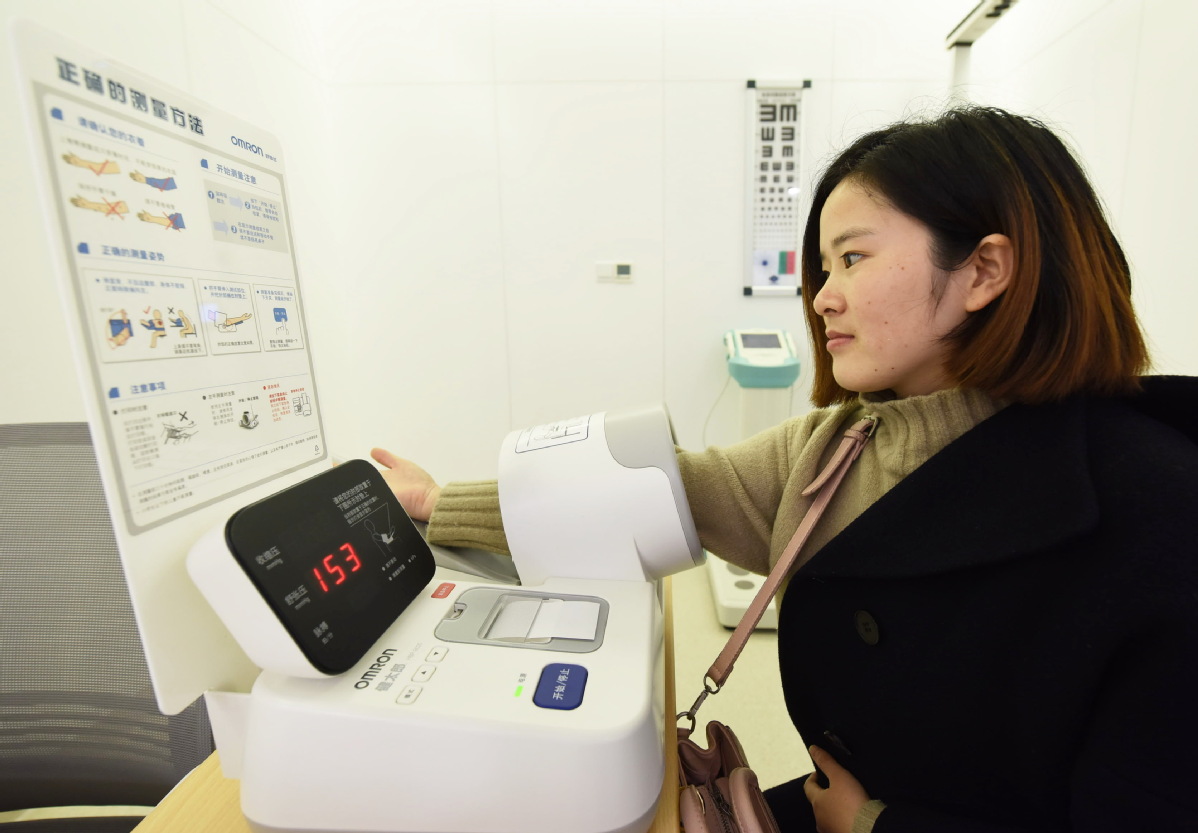 WeDoctor Holdings, a medical care portal backed by Tencent Holdings Ltd, will partner with Hong Kong-based insurer AIA Group Ltd to offer insurance products and other services as competition intensifies in China's online healthcare industry.
News of the partnership came as the platform announced on Thursday plans to raise $500 million from a group of investors led by AIA, valuing the company at $5.5 billion.
WeDoctor claims the financing round will be "the largest pre-IPO financing ever in China's technology-based medical and healthcare sector", just weeks after major player Ping An Healthcare, a unit of Ping An Insurance, raised HK$8.8 billion ($1.12 billion) through a Hong Kong listing.
The tie-up will give AIA exposure to WeDoctor's 27 million monthly active users, who will be able to use the insurer's protection plans in the areas where AIA China operates, according to a news release.
"Together, we hope to tackle China's growing protection gap by providing WeDoctor's customers access to AIA's wellness and insurance propositions," said John Cai, the insurer's regional chief executive officer.
Meanwhile, the healthcare firm said it would use the money to enhance synergies across its multiple offerings that include pharmaceuticals, insurance and cloud computing that powers all these services.
Founded in 2010, WeDoctor's business connects its customers to 2,700 hospitals, 15,000 pharmacies, and 220,000 doctors across the country. It provides healthcare services including appointment booking, online consultation and offline clinics.
WeDoctor's chief strategy officer Jeff Chan said last month the firm is planning a public issue in Hong Kong within one and a half years, Reuters reported.
China's internet healthcare market is projected to grow to 197.8 billion yuan ($31.16 billion) by 2026 from 10.9 billion yuan in 2016, according to consultancy Frost& Sullivan.
According to Neil Wang, the consultancy's China president, a number of factors have fueled the demand for online medical consultation, including the shortage of medical resources like qualified hospitals and doctors in rural areas, and lackluster service standards.
Meanwhile, such services are often bundled with online sales of medicine, medical supplies and health insurance by companies like Ping An Healthcare and WeDoctor.
"The industry is set to take off really quickly, thanks to government support to boost so-called 'intelligent medication' and increasing adoption of mobile technologies in China," he said.
WeDoctor backer Tencent has spread its wings into the medical and healthcare sector, already launching its indigenous online clinic registration system back in 2014.
Since last year, it has dipped its toes into artificial intelligence-backed medical diagnosis, through grooming a homegrown medical imaging service and investing in startups that conduct similar businesses.