China's farm produce prices retreat last week
Share - WeChat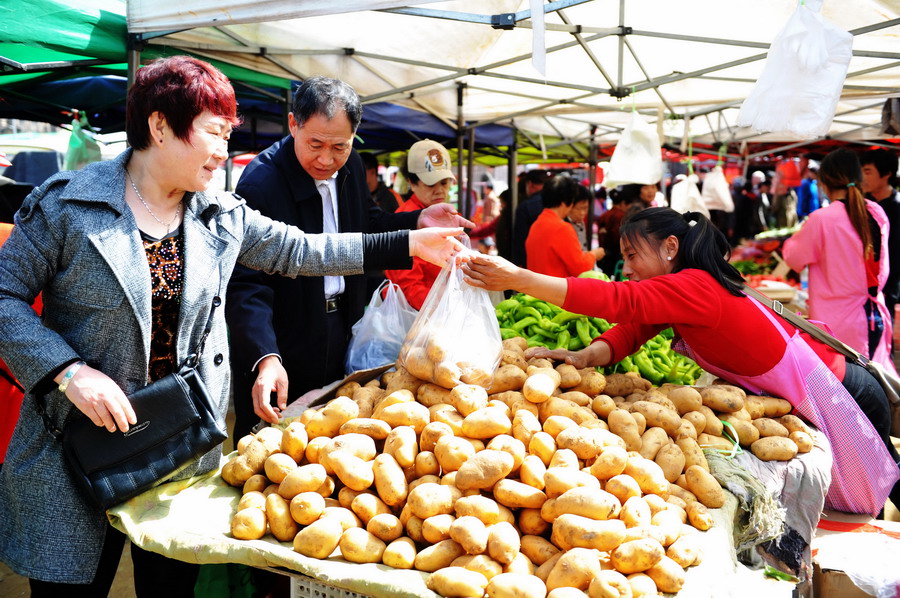 BEIJING - The price index for China's farm produce retreated in the week ending May 6 due to falling vegetable prices, the Ministry of Commerce said Tuesday.
The price index for farm produce edged down 0.6 percent in the past week as against the previous week, while the index for production materials gained 0.3 percent.
The average wholesale price of 30 kinds of vegetables went down 1.4 percent from a week earlier, and the wholesale price of aquatic products extended the declines.
The wholesale price of beef edged up 0.2 percent, while that of pork and mutton dropped 1.2 percent and 0.1 percent, respectively.
Food accounts for about one-third of China's consumer price index (CPI).
The CPI rose 2.1 percent year on year in March, compared with 2.9 percent in February, according to data from the National Bureau of Statistics.