Distribution services expo discusses investment, high-tech
Share - WeChat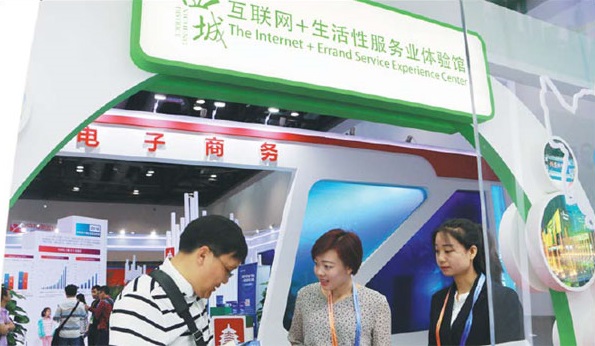 The distribution services exhibition at the fifth China Beijing International Fair for Trade in Services will focus on improving and expanding opportunities in cross-border investment and high-tech industries, according its organizers.
The upcoming fifth China Beijing International Fair for Trade in Services will take place from May 28 to June 1 in Beijing. Co-hosted by the Ministry of Commerce and the Beijing government since 2012, CIFTIS is an international platform for China and other countries to cooperate in trade in services, the organizers said.
The distribution services exhibition, taking place as part of the State-level event, will offer six sub-forums covering bilateral investment and the global creative economy, according to Tan Chenghai, director of the World Trade Point Federation's Beijing branch, a co-organizer of the sector-specific exhibition.
Officials, experts and business representatives from home and abroad will discuss issues related to the creative economy and sustainable investment in the industry while also showing their latest technological achievements.
"We hope to use CIFTIS as a platform to promote exchanges in trade services between China and other countries, and enhance cooperation and communications between companies," Tan said.
The Beijing Commission of Commerce will launch a mutual investment forum for distribution services, aiming to help improve the investment environment.
"China's investment sector has reached a stage where we should put equal emphasis on investing abroad and attracting foreign investment," said Guo Hongyu, deputy director of the foreign economic cooperation department at the commission.
According to Guo, the commission will release policies related to facilitating investment, and will announce cooperation programs involving energy and infrastructure construction at the forum.
Beijing Xloong Technologies Co Ltd, an augmented reality technology startup founded in 2015, will make its debut at an AR industry development forum and display products that use its tech, such as industrial smart glasses.
Innovative AR tech is being applied in many industrial fields, and the transformation and upgrade of traditional industries need the support this tech offers, said Zhang Wei, operations director at the company.
"AR technology is in its infancy," he said. "We want to take the chance to cooperate with our international peers to enhance exchanges and remove barriers in the AR field."
In addition to the forums, exhibitions from countries including Spain and Russia, and signing ceremonies related to medical, tourism and cultural exchanges between China and Russia will be launched at the distribution services exhibition at CIFTIS.