Audio recording of Japanese war crimes delivered to Jilin museum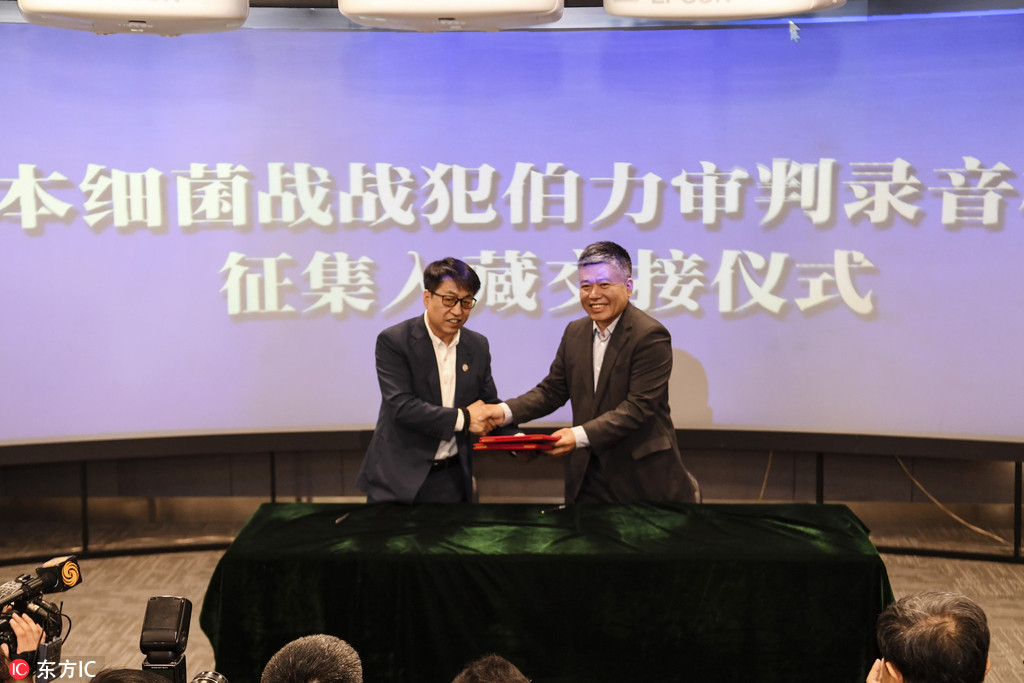 The audio recording of the Khabarovsk War Crime Trials was placed into the archive of the Museum of the Imperial Palace of Manchukuo in Changchun, Northeast China's Jilin province, on Monday.
In the audio, testimonies of war criminals admitting during their trials that they had carried out experiments on the living and taken part in germ warfare in Northeast China are stored.
The nearly 23-hour recording is a powerful evidence of the Japanese army manufacturing and using biological weapons during the World War II.