Banks fined for financial violations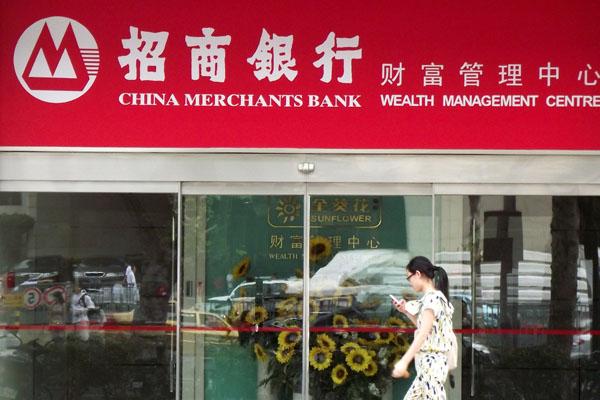 BEIJING-China's banking and insurance regulator recently fined three commercial banks for improper practices in wealth management.
China Merchants Bank, one of the country's biggest, was fined more than 65.7 million yuan ($10.3 million) for 14 violations, including guaranteeing principal on some wealth management products, the regulator said in an online statement on Friday.
Shanghai Pudong Development Bank was fined more than 58.5 million yuan for 19 offenses including allocating too much money raised from WMPs to risky assets.
Industrial Bank Financial Leasing Company, a wholly owned subsidiary of Industrial Bank Co Ltd, was fined 1.1 million yuan for bundling the sales of WMPs with its financial leasing business, among other violations.
The punishment comes as China's regulators toughen their stance on market irregularities, targeting risky business such as shadow banking.
Last month, the central bank tightened regulations on asset management businesses of financial institutions.
The new rules unify regulatory standards for asset management products and address issues such as implicit guarantees by banks on many WMPs.
While the new rules give financial institutions until the end of 2020 to fully reform their practices, risks in existing business may be gradually exposed, and more fines could be imposed, analysts said.
The China Banking and Insurance Regulatory Commission has also limited commercial bank's risk exposure to avoid systemic risk. A commercial bank's risk exposure to an interbank client shall not exceed 25 percent of its tier-1 capital, according to a document released by the regulator on Friday.
Nicholas Zhu, an analyst with Moody's Investors Service, said in a research note that the coordinated and comprehensive regulation covering all asset management products reflects the government's focus on taking risk out of the financial system and helping reduce the scope for regulatory arbitrage.
"China's various licensed financial institutions had total assets under management of 100 trillion yuan at year-end 2017. The regulation prohibits unlicensed entities such as internet platforms from originating and distributing asset-management products," Zhu said.
China Daily- Xinhua