Injured Ronaldo to fit for Champions League final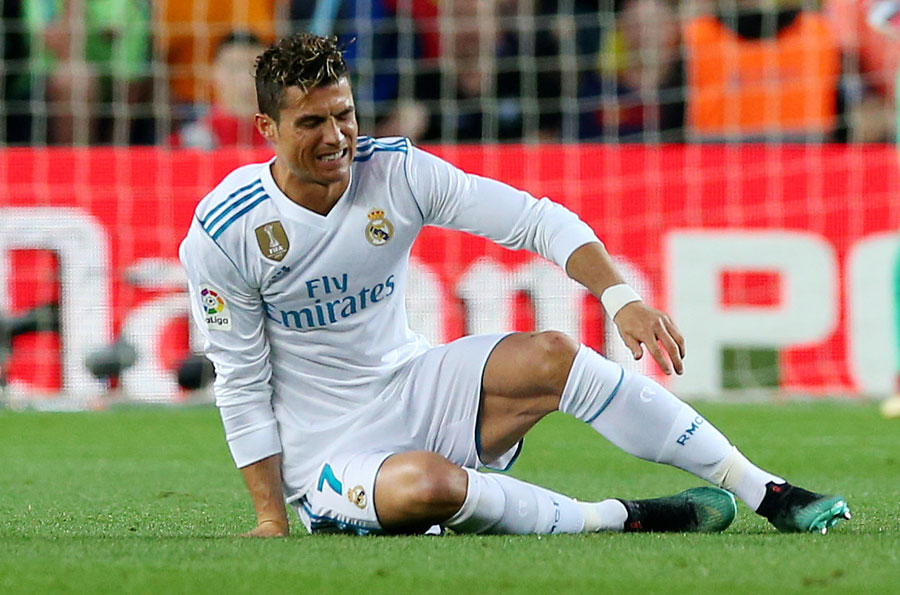 MADRID - Real Madrid striker Cristiano Ronaldo will be fit for the Champions League final on May 26 despite missing the second half of the 'Clasico' against Barcelona with a twisted ankle.
The Spanish press reported on Monday that despite suffering the injury which scoring Madrid's first goal of an entertaining 2-2 draw in the Camp Nou, Ronaldo will have no problem recovering from the 'minor' injury.
He will, however, miss Wednesday's Liga Santander game away to Sevilla and the home game against Celta Vigo on Saturday, but should be able to play the last league game of the season against Villarreal a week before the Champions League final against Liverpool.
Real Madrid have nothing to play for in their remaining three league games except for the local pride of being able to finish the season ahead of neighbors, Atletico Madrid.
Given the league situation, coach Zinedine Zidane is expected to rotate his squad ahead of the Champions League to ensure his players form for the big game in which Madrid aim to secure a historic third consecutive Champions League title.