At 91, shoe brand Warrior still has a spring in its step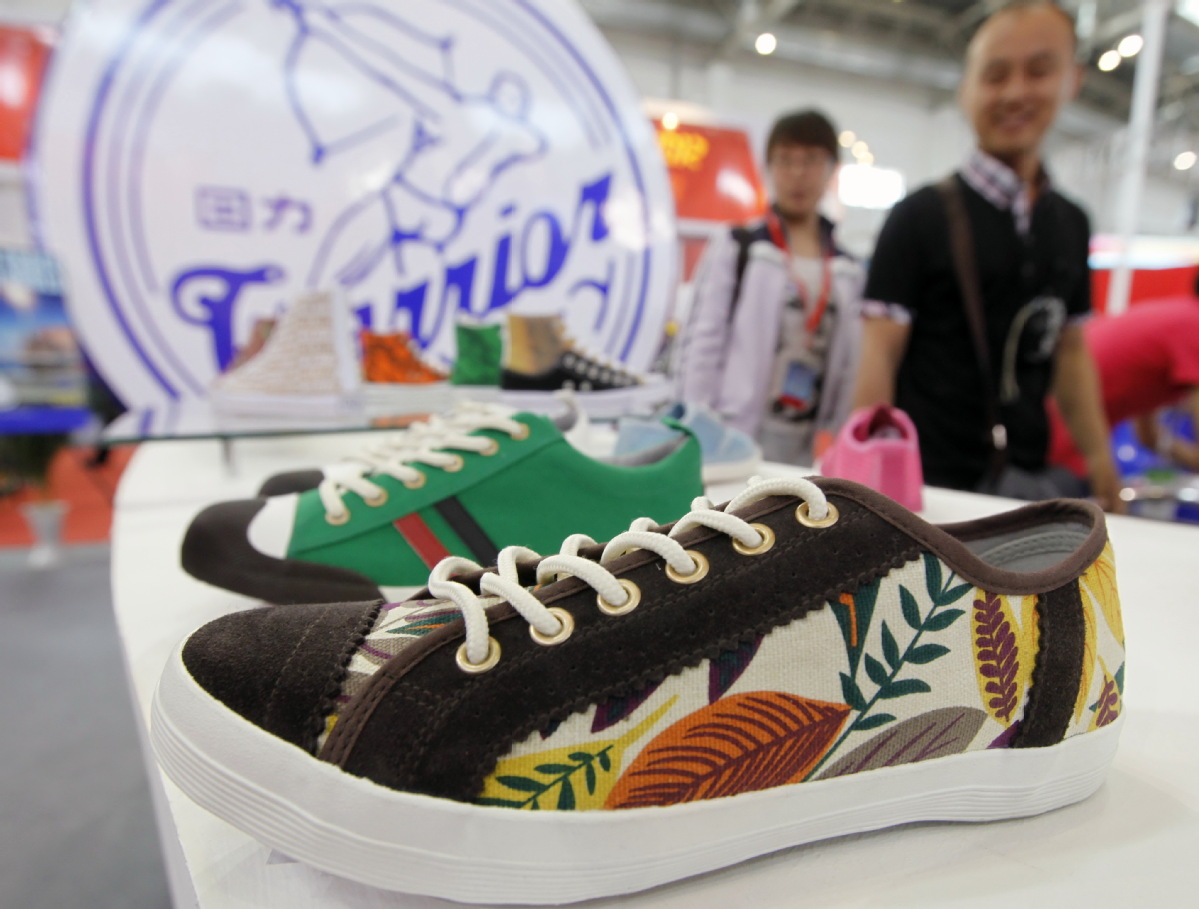 Warrior, the 91-year-old Shanghai-based athletic shoe brand, has launched an online manufacturing plan that looks to upgrade the overall industrial chain with state-of-art technology, said its executive director.
"The online manufacturing plan will gradually automate and digitalize the whole process, including material selection, product research and development, and logistics to retail by 2020. We will try to find a future development mode for Warrior," Zhou Wei, executive director of Shanghai Warrior Shoes Co Ltd, said in an interview with China Daily on Friday.
In 2017, labor costs in China's rubber footwear industry rose 13.35 percent year-on-year, and are expected to rise more than 20 percent this year. Intelligent manufacturing is the answer to these ever-growing costs, according to Zhou.
The online manufacturing project involves an ambitious plan on applying smart technologies, smart services and logistics to make the brand a valuable business.
"Different from other Chinese footwear brands, the pursuit of fortune is never our priority. The plan is designed to benefit the growth of the Warrior brand, to drive China's shoe manufacturing industry, and to promote the development of China's time-honored brands," he said.
Warrior uses innovative materials that are ultra-light, air-permeable, and utilizes a variety of manufacturing technologies, focusing on developing shoes for the health of humans.
"Our smart service looks to tailor-make the best shoe for customers according to their preference in color, style and materials," said Zhou.
In the meantime, the footwear brand is also actively building an automated warehouse system and a sizable logistics system that can optimize the delivery process from manufacturing to the consumer.
The cutting-edge technology use by Warrior will enhance its shoes in terms of design, comfort, color and well-being, said Zhang Yuming, the newly appointed chief technology officer of Warrior, and a veteran of China's footwear industry.
According to Zhang, a sports health center in Beijing, a creative design center in Shanghai and a product research and development center in Wenzhou will jointly strengthen Warrior's ability to turn its plan into reality.
"The huge shoe market at home and abroad, the fierce competition in China's footwear industry, and the ever-changing market are always the impulse for Warrior to keep developing," said Zhang.
A report from South Korea's JoongAng Daily said China has become the world's largest shoemaker and exporter by manufacturing 2.4 billion pairs of shoes a year, accounting for 40 percent of the world's total.
Meanwhile Euromonitor International data showed the revenue of China's footwear retail grew from $47.56 billion in 2013 to $56.59 billion last year, forecasting that the figure will reach $68.27 billion by 2022.
In spite of China's large contribution to the global shoe business, the top five footwear brands are foreign-Nike Inc, Adidas Group, Skechers USA Inc, Kering SA, and Asics Corp. Nike alone held a 9.8 percent share of the global market as of 2017, according to Euromonitor.