DHL expands presence in China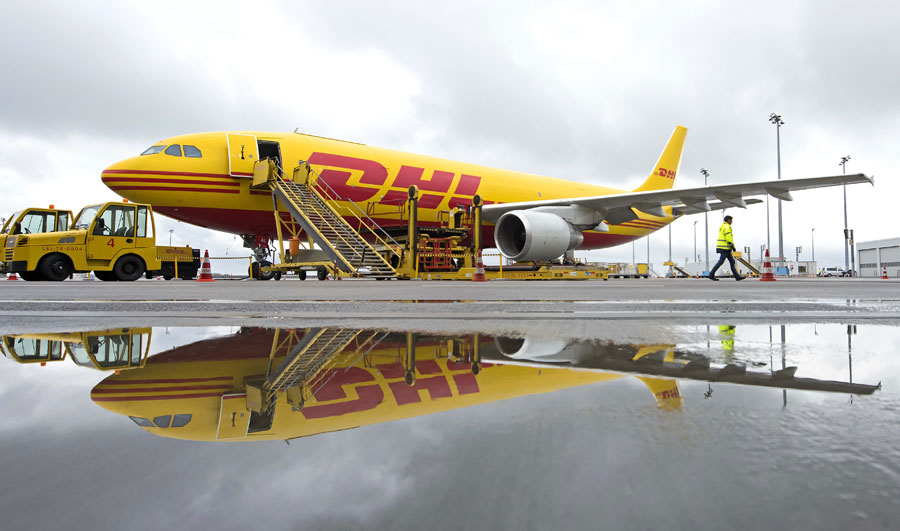 The world's leading logistics company DHL is expanding its presence in China in response to growing air trade and the booming cross-border e-commerce industry in eastern China.
DHL Global Forwarding, an international provider of air, sea and road freight services, has introduced biweekly scheduled flights between Incheon in South Korea, Wuxi in Jiangsu province in China and Frankfurt-Hahn in Germany to cater to a growing airfreight demand between North Asia and Europe, particularly in electronic products.
"While Europe is the main export market for small and medium-sized e-commerce companies in Wuxi, the new service connecting Wuxi and Frankfurt-Hahn will alleviate the current shortage of airfreight services in Wuxi," said Steve Huang, CEO of DHL Global Forwarding China.
"It will also enhance Wuxi's connectivity with the world, and drive the growth of businesses here."
According to Huang, as the Made in China 2025 plan has helped promote the production of local products in the technology, robotics and biopharmaceutical industries for domestic consumption, he believes the import of raw materials and electronic parts needed for production will continue to increase.
"Wuxi and its surrounding areas are key manufacturing locations for commodities such as electronics and medical equipment, which are China's main exports to South Korea and Germany, led by computers and integrated circuits," he said.
"The new flight will facilitate the Made-in-Wuxi products in going global."
The new charter service will also provide much-needed logistics support for the booming cross-border e-commerce industry in Wuxi and neighboring areas, he added.
Wuxi has developed six cross-border e-commerce industrial parks thanks to its strategic geographic location and strong government support. It is expected the e-commerce spending will exceed 500 billion yuan ($78.6 billion) by 2020.
Using a Boeing 747-400F freighter, which can carry more than 100 tons of cargo per flight, the Incheon-Wuxi-Frankfurt-Hahn service is DHL's second around-the-world scheduled flight.
The service will also operate trans-Pacific eastbound and westbound flights including Shanghai in China, and Cincinnati in the US.
Wuxi, an important transportation hub in the Yangtze River Delta Economic Belt, has attracted massive foreign investment thanks to its easy accessibility. It also has an international manufacturing base covering various fields including electronic products, electromechanical integration equipment and pharmaceutical products.
According to Kelvin Leung, CEO of DHL Global Forwarding Asia-Pacific, China remains the largest global trading partner of South Korea and Germany.
China is Germany's largest market for imports at $120 billion and its third largest export market at $105 billion. It is also the top import and export country for South Korea, accounting for some 25 percent of its global trade in 2017.
"The new direct flights are believed to further streamline the transportation process, optimizing our customers' supply chains and improving their products' time to market in today's highly competitive business environment," Leung said.