Bruins coming 'home' to China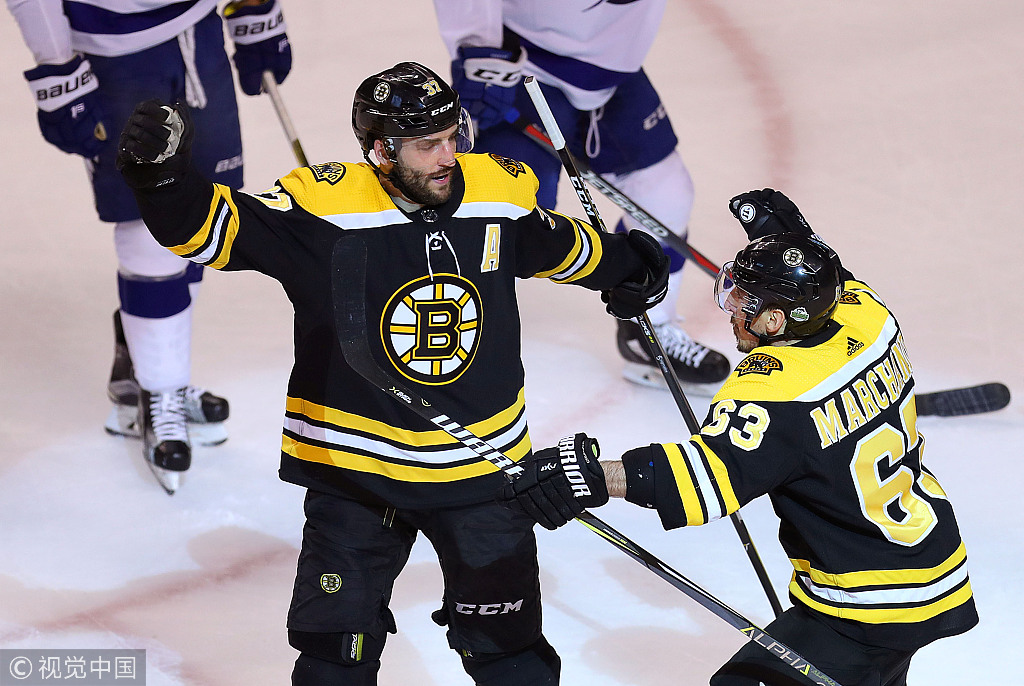 It will be something of a homecoming for the Boston Bruins when they clash with the Calgary Flames in a pair of NHL preseason games in Shenzhen and Beijing, on Sept 15 and 19 respectively.
For the Bruins, who in 2016 signed a five-year partnership with Beijing-based ORG Packaging to help grow hockey in China, the trip also represents an opportunity to check the progress of the team's youth development initiatives here. Last summer, Bruins forward David Pastrnak - currently the leading scorer in the Stanley Cup playoffs - headed training camps for more than 150 young Chinese players in Beijing and Shanghai.
The Bruins also hosted 22 Chinese youth players from the Beijing Hockey Association, including clinics and games against teams in New England - something the club will repeat annually, with a new group of players each time, during the five-year contract.
"The Boston Bruins are excited to be part of the 2018 NHL International Games in China," Bruins president Cam Neely said in a statement.
"Over the past three years we have collaborated with Mr Zhou Yunjie, chairman of ORG Packaging, on growing the game both within the Chinese community in Boston and with youth hockey players in China. We look forward to continuing these efforts."
Even after the success of last fall's inaugural NHL China Games, which saw the Vancouver Canucks and LA Kings play two preseason exhibitions in Beijing and Shanghai, China represents an untapped resource for the world's top pro hockey league, especially ahead of the 2022 Winter Olympics in Beijing.
While commissioner Gary Bettman has so far been noncommittal about the NHL going to the 2022 Games after skipping South Korea this year, the league is making serious inroads in China.
"We have a couple of years to make that decision... but I don't think it's a critical element to our being able to grow the sport in China," deputy commissioner Bill Daly said at an NHL seminar in Texas last month.
"In South Korea, we felt there were a lot more negatives than positives. There may be more positives to participating in Beijing. There are a lot of potential NHL fans there, a lot of potential NHL players there."
The league's goal in China is to "build a permanent presence, building a hockey infrastructure, a hockey culture," Daly said.
"That's not just rinks. It's equipment and coaching, too. We realize our obligation is to build the base."
David Proper, executive vice-president of media and international strategy for the NHL, agrees.
"Right now China is one of, if not the No 1, hottest markets in the world. Everyone wants to get in there," he said.
"The Chinese government is making a push to increase participation in all winter sports, and we have approached the government about introducing hockey-based games into middle school physical education programs."
Most Popular
Highlights
What's Hot