Coca-Cola eyes health business with Beijing LePur tie-up
Share - WeChat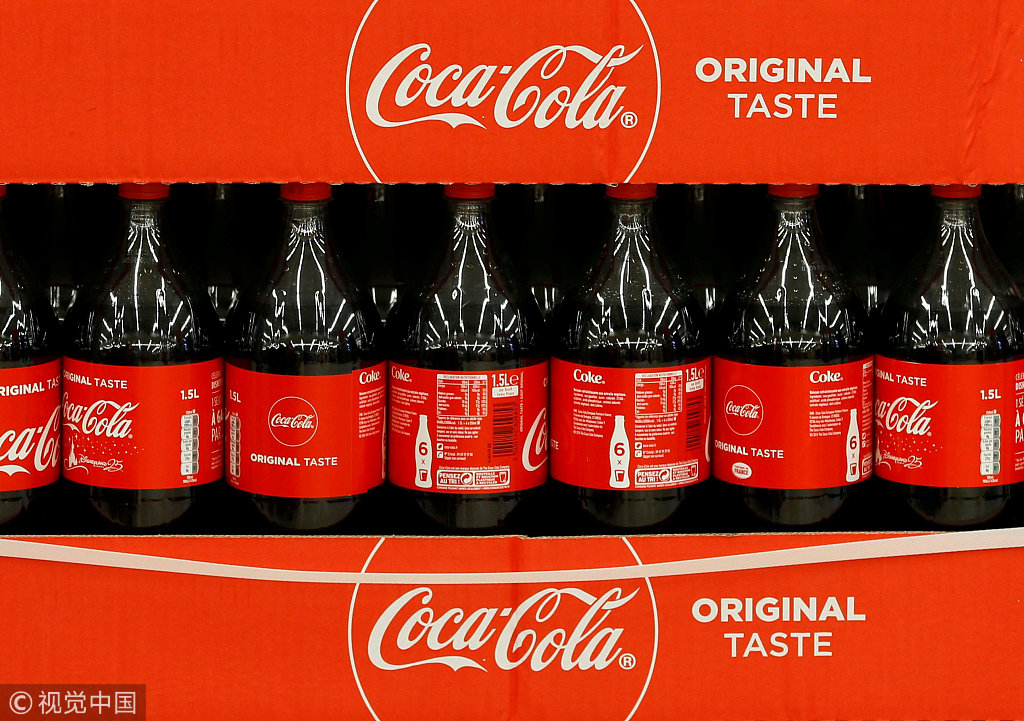 The Coca-Cola Co China is expanding into the yogurt business with an investment in Beijing LePur to tap the growing demand for healthy products in the country.
Coca-Cola China has signed an agreement with Beijing LePur. The companies will collaborate in areas that include new product development, digital innovation and incubation of new brands.
The investment in LePur is an example of Coca-Cola's consumer-centric strategy as the company continues to expand its portfolio, according to the beverage company. Founded in 2015, LePur is one of the fastest-growing brands to have emerged as Chinese consumers upgrade their consumption preferences. LePur offers a wide range of high-end products, including high-protein Greek yogurt and cereal.
The strategic partnership is expected to enhance both companies' growth potential and meet the evolving tastes and needs of Chinese consumers.
"Coca-Cola is accelerating its journey as a total beverage company," said Curt Ferguson, president of Coca-Cola in China.
"LePur shares our interest in high-quality products, innovative business models and being consumer oriented. Through our strategic investment and cooperation, we will enhance our connection with consumers via desirable products and engaging digital experiences. From a broader perspective, we believe this will contribute to innovation and the continued development of China's beverage industry."
Denny Liu, CEO of LePur, said: "LePur's business strategy is to integrate sophisticated global resources to develop more appealing products. Through the strategic investment, LePur will benefit from Coca-Cola's deep industry experience and proven ability to scale up emerging businesses. It will further ensure our sustainable growth in new retail and omnichannel operations, as well as creating better consumer experiences."
LePur has experienced strong growth in the past year based on data from Kantar Worldpanel China. It has used the internet and e-commerce to build a brand rapidly and command the highest price premium in the market catering to consumer demand for health and well-being, said Jason Yu, general manager of Kantar China.
"Coca-Cola has been trying to diversify its product portfolio to meet the new consumer demand while in the past it wasn't able to tap into the growth of the dairy sector, which is booming," Yu said.
The dairy business has strict supply chain requirements while Coca-Cola has relied on its bottling business to distribute products, he said. "The move shows that Coca-Cola is heading toward a more agile business building model as LePur is 100 percent local," Yu added. "It shows that they are focusing on rapid buildup of advantage while in the past it may have taken a long time."
The beverage giant has achieved a strong financial performance in the first quarter of this year. Its figures for the first three months, released on April 24, show that its net revenues declined 16 percent to $7.6 billion, impacted by a 26 percent headwind from re-franchising of bottling territories.
Organic revenue grew 5 percent, driven by concentrate sales growth of 4 percent and price growth of 1 percent. In China, its soda business has seen double digit growth. The company has seen unit case volume growth of 5 percent, driven by strong performance in China.
"We are encouraged with our first quarter performance as we continue our evolution as a consumer-centric, total beverage company," said James Quincey, president and CEO of The Coca-Cola Company.