Better works on screen
Share - WeChat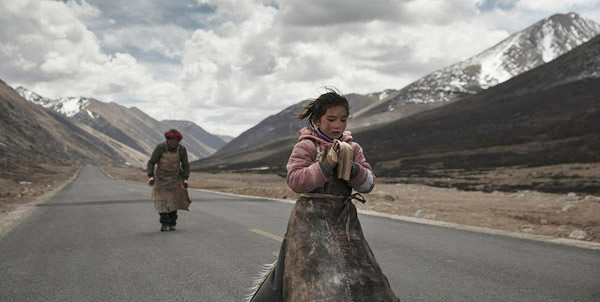 An annual report on China's film industry says things are improving, but more needs to be done to keep audiences interested. Wang Kaihao reports.
Chinese films are getting better as filmmakers promote mainstream values using innovative approaches, says The 2018 Report on Chinese Film Art, which was released last week at the ongoing Beijing International Film Festival.
The annual report, compiled by the critics committee of the China Film Association since 2006, looks at the country's films from various perspectives.
The report says: "In spite of huge success at the box office, emphasis has switched from business gains to public approval.
"Chinese filmmakers in 2017 tended to consciously mix mainstream values, social insights and entertainment."
Last year, more than 50 domestic productions earned over 100 billion yuan ($15.9 million) from the box office, and the war film Wolf Warriors 2 earned a remarkable 5.8 billion yuan, becoming the highest-grossing film screened in China.
Most Popular