Sino-Foreign audiovisual translation, dubbing workshop opens in Beijing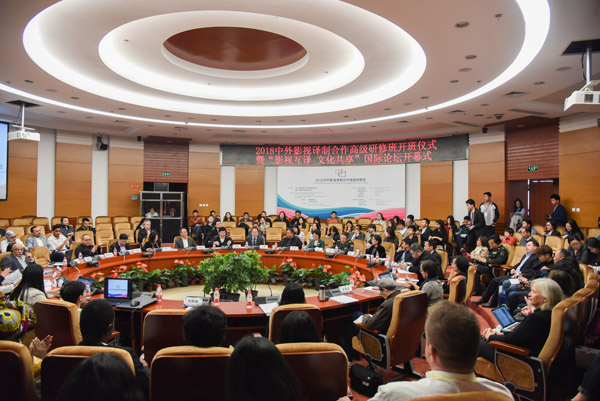 The 2018 Sino-Foreign Audiovisual Translation and Dubbing Cooperation Workshop opened in Beijing on Tuesday.
More than 80 Chinese scholars and film experts, as well as 40 delegates from over 24 countries and regions are taking part, including presidents of film festivals, audiovisual agency principals, and translators.
Over the five-day event themed Translating Films, Bridging Cultures, the participants will discuss ways to strengthen international cooperation and peer relationships in the field, as well as promote deeper international understanding of Chinese films and TV dramas, and seek deeper cooperation in dubbing.
This year's workshop consists of two sessions: one held during this month's Beijing International Film Festival and the other during the Shanghai International Film Festival in June.